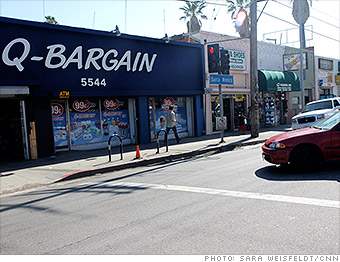 2011 startup rate: 440 per 100,000 adults
You might think California's lingering budget woes, high unemployment, burdensome taxes and regulations, and highly litigious culture would spook people thinking about launching a business here.
Whatever. The Golden State has a history of embracing entrepreneurs that shows no sign of letting up. Silicon Valley continues to be the launch pad for innovative web, biotech and geeky startups galore. Hollywood's robust entertainment industry sparks many new film- and TV-related firms.
Necessity is another driving force: California has a large population of immigrants and long-term unemployed, and many are creating small businesses as a way to earn a living, said Loren Kaye, president of the California Foundation for Commerce and Education.
Indeed, many firms with low startup and overhead costs launch and grow successfully in California, said Kaye. And, he said, they typically aren't walloped by high taxes and reams of regulation until they grow big.