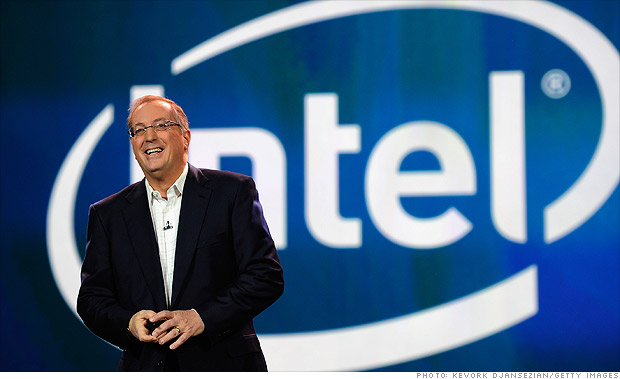 Otellini notched an extra three percentage points for his leadership at Intel this year, taking his rating to 93%.
Intel has been pushing the hot new PC form factor: ultrabooks, which are extremely lightweight notebook PCs that have a long battery life and almost as much power as a full-sized laptop. At the Consumer Electronics Show in January, Intel showcased several upcoming ultrabooks that will run on its "Ivy Bridge" 22-nanometer chips.
Otellini also showed off Intel's first foray into mobile: a smartphone that runs on the company's Medfield processor.