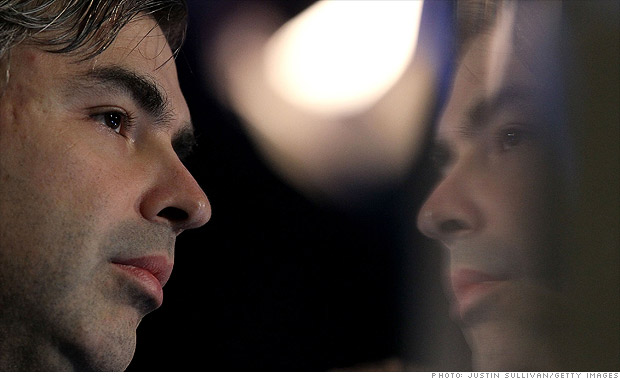 When Google co-founder Larry Page took over as CEO in April 2011, he said his goal was to streamline the fast-growing company to focus on its core product lines. He made bold moves in his first week, including firing the product chief and tying employee bonuses to the social sector.
Mere days later, investors were disappointed when Google announced quarterly earnings that missed Wall Street expectations. Critics wondered if Page's streamlining plan would work.
But the transition period smoothed out, and Google's shares are up 11% since Page took over. His 94% rating is strong, though it's two percentage points lower than former CEO Eric Schmidt enjoyed.