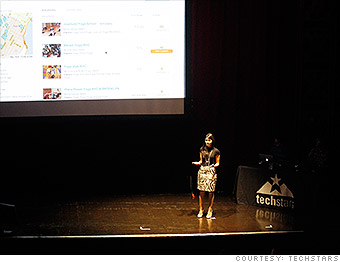 Seamless.com lets you easily order takeout from your computer, and ZocDoc helps users make doctors' appointments online. Classtivity founder Payal Kadakia wants to give finding classes online that same convenience.
Classtivity currently tracks 500,000 courses worldwide ranging from workout classes to cooking and painting classes. It provides a space for users to review courses, see pictures and ratings from past students, and book a spot in an upcoming session. The inspiration comes from the founders' hobbies, Kadakia says: Before launching Classtivity, she built a dance company. Her two co-founders also have diverse extra-curriculars -- one is a DJ in his free time and the other earned a black belt in karate.
Classtivity takes a transaction fee when users book through the service and plans to offer up monthly "class passes" to incentivize customers to browse Classtivity on a regular basis. The company's tagline: "Because finding a class shouldn't be harder than taking one."