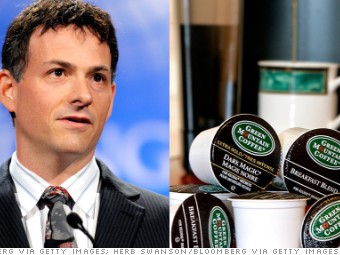 Influential hedge fund managers like Greenlight Capital's David Einhorn can move a stock by simply uttering a company's name. This week, Einhorn will join a cadre of other influential hedge fund managers to offer new investing ideas.
For Einhorn, the pick will likely be a company where the stock could deteriorate. Others, like Pershing Square's Bill Ackman, invest in companies they think will be sold or broken up to generate more value. Noticeably absent from this year's Value Investing Congress will be Jim Chanos and Leon Cooperman, whose picks last year would have generated a pretty penny.
See how you would have fared, had you followed their advice last year. And follow CNNMoney's coverage to hear what they think are good bets this time around.