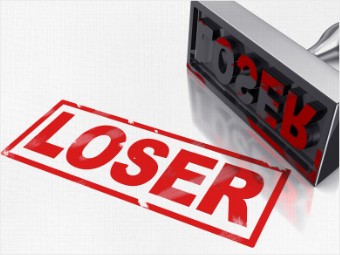 If a stock didn't go up in this market, you know it's got problems. In a year where the S&P 500 surged to a record high, 21 unfortunate companies on the Fortune 500 were down as of December 7th.
But there was no formula for failure: IBM (IBM) shares fell due to concerns about sluggish growth. J.C. Penney (JCP), despite the backing of some prominent investors, couldn't deliver on its much-hyped turnaround strategy. Barnes & Noble (BKS) continues to have problems adapting to the online retail world.
Related: See the best-performing stocks in the Fortune 500
And in the natural resources sector, Peabody Energy (BTU), Newmont Mining (NEM), and Joy Global (JOY) were all dogged by slumping global commodity prices and soft emerging market demand.
While they don't have much in common, these companies share membership an exclusive club. It's just not the kind you want to join --Jesse Solomon