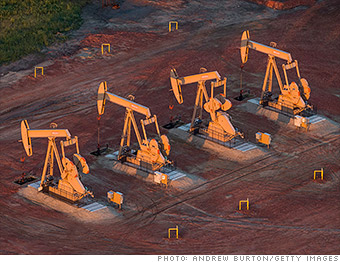 Hedge Fund

: Paulson & Co.

Betting on

: North American Energy
Paulson is known for bold predictions. His mega bet against the subprime mortgage market in 2007 transformed him from a relatively unknown name into an overnight legend. Now he's getting in on the North American oil fracking boom. "The U.S. is leading in the oil extraction technology that no other country in the world comes anywhere close," Paulson said at the Delivering Alpha conference Wednesday.
Specifically, he's looking for companies that are rapidly growing oil production while at the same time looking attractive as takeover targets. To that end, he has stakes in Whiting Petroleum (WLL), Kodiak Oil & Gas, (KOG) and Oasis Petroleum (OAS).
His strategy has already paid off. Earlier this week, Whiting announced it was buying Kodiak for $6 billion in stock and debt. Paulson's cut from the deal: a cool $360 million.