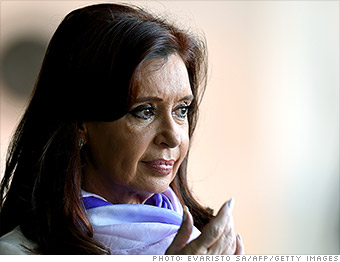 Hedge Fund

: Fortress Investment Group

Betting on

: Argentina
Despite the economic turmoil and looming possibility of default, Novogratz isn't crying for Argentina.
The global macroeconomic investor admits the country is in tough shape, but he sees better times ahead. He notes that its populist President Cristina Kirchner will end her term at the end of next year, and he considers her potential successors to be real reformers.
As for Argentina's current woes, Novogratz thinks there's a 75% chance the country will avoid defaulting on its bonds. He's buying the country's stocks and currency, which might not be a bad move considering Argentina's stock market is one of the hottest in the world this year.
While he acknowledges that the 25% chance of default is dangerous and would probably result in a sell-off, he thinks bargain hunting foreign capital would step in to stop the bleeding.