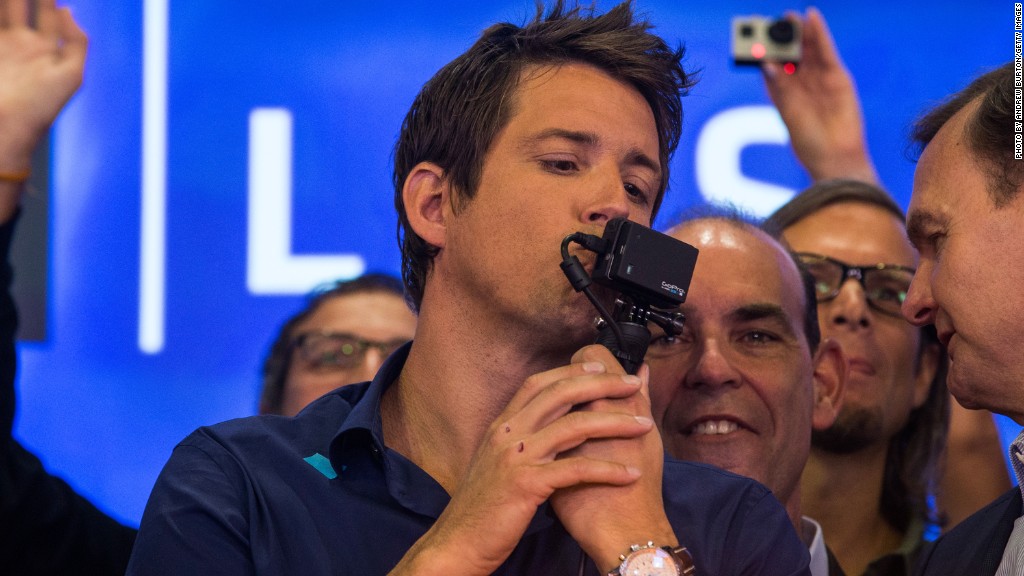 GoPro has only been trading as a stock since the end of June, but its "extreme" brand clearly extends to the investing community.
That's for good reason. Despite the fact that risky assets had a difficult September, GoPro (GPRO) defied gravity by skyrocketing 81%. That's easily the best performance on this list.
Related: Is GoPro becoming a 'movement'?
The stock's meteoric rise in September carried it 290% above its $24 IPO price. GoPro's stock surge has also made it the talk of the town on StockTwits, where "GPRO" is frequently trending.
Yet GoPro remains a baby, at least based on market valuation. Its $12 billion market cap is the smallest on this list, easily dwarfed even by Yahoo.
Of course, that could change if GoPro keeps zooming northward. Or maybe GoPro will be Exhibit A when investors look back at the top of the bull market.
First published October 2, 2014: 11:04 AM ET
Partner Offers
Paid Partner