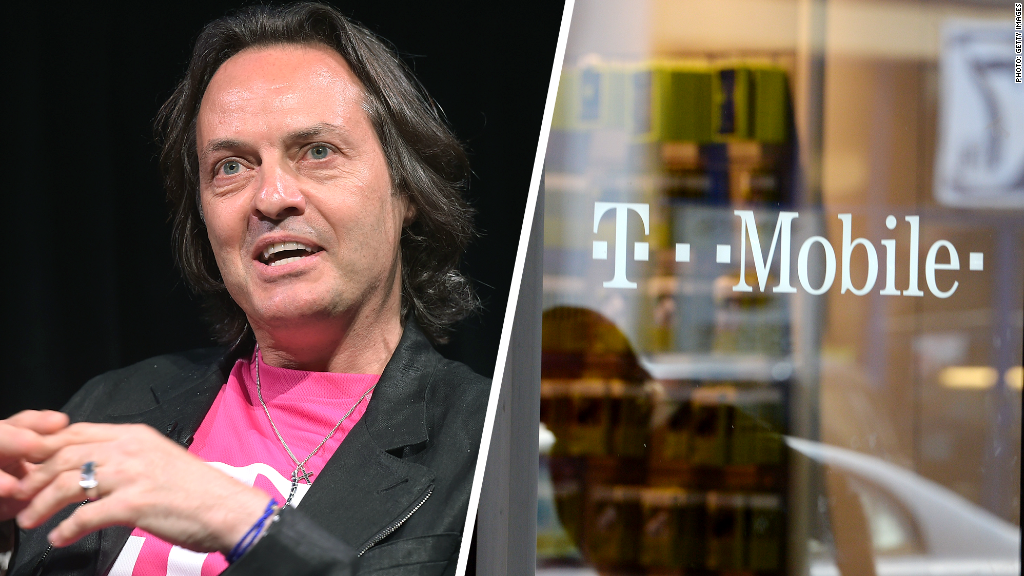 Most CEOs go out of their way to be boring and non-controversial. But not T-Mobile (TMUS) CEO John Legere.
Legere treats his 834,000 Twitter followers to a daily (and often profane) dose of smack talk. His biggest targets? Rivals Verizon (VZ), AT&T (T) and Sprint. (S)
Legere talks about T-Mobile's data rollover plan
In June, after AT&T announced an exclusive deal to carry Amazon's (AMZN) Fire Phone, Legere tweeted: "Exclusivity sucks for customers. Exclusivity on @ATT sucks for the industry. #justsayin"
The Fire Phone turned out to be an unmitigated disaster. So Legere had the last laugh. Sorta. The "uncarrier's" stock is down nearly 25% in 2014 despite Legere's social media savvy.
First published December 23, 2014: 6:14 AM ET
Partner Offers
Paid Partner