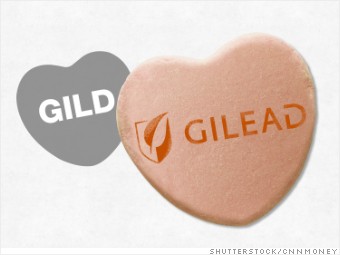 Gilead Sciences (GILD) may not be as recognizable a name as Big Pharma stocks Pfizer (PFE) and Merck (MRK).
But the biotech, which makes drugs to treat HIV and hepatitis, is a hit with our readers thanks to its strong performance.
Shares have surged more than 300% in the past three years. The company was actually responsible for much of the earnings growth in the S&P 500 in the fourth quarter thanks to the sales of its new Sovaldi and Harvoni Hep C medications.