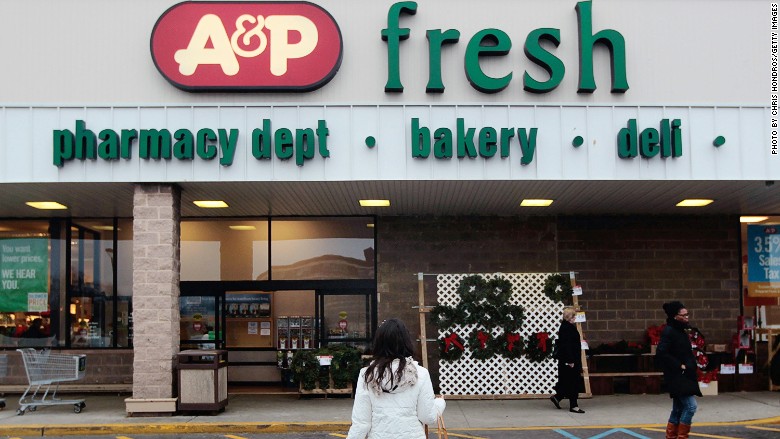 A&P has become a regular in bankruptcy court.
The East Coast supermarket chain filed for Chapter 11 in July, its second bankruptcy filing in just five years.
With roots going back to 1859, A&P has been in a downward spiral amid steep competition and shifting management teams.
At the time of its bankruptcy filing, A&P said it would pull the plug on about 25 stores. The closures resulted in the loss of about 8,500 jobs, mostly in New Jersey.
The good news was that A&P also announced tentative deals to sell 120 of its stores that employ 12,500 workers to rival grocery chains.
First published September 29, 2015: 5:49 AM ET
Partner Offers
Paid Partner