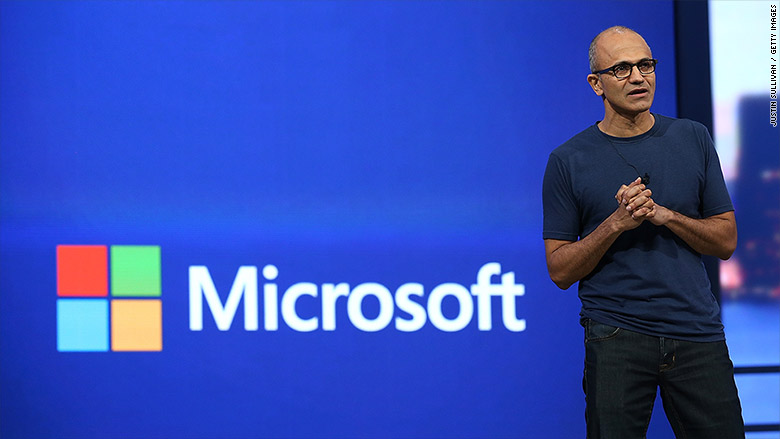 Satya Nadella is not afraid of shrinking Microsoft.
Since taking over in February 2014, Nadella has presided over two waves of downsizing that have eliminated about 25,800 jobs at Microsoft.
The latest layoffs occurred in July when the software giant announced 7,800 job cuts, mostly at its smartphone hardware business.
It was the latest rebuke to former Microsoft CEO Steve Ballmer's controversial purchase of the Nokia handset business. This comes on top off the 18,000 layoffs in the Nokia business Nadella had announced in 2014.
Investors like what Nadella has done so far. Microsoft shares have rallied 18% since he took over, besting the Nasdaq and Google (GOOGL).
Microsoft currently employs about 117,354 people, including 42,225 in the Puget Sound area of Washington State. That's down from the 128,076 people that worked for Microsoft as of the end of June 2014.
Related: Exclusive: Microsoft responds to Windows 10 privacy backlash
First published September 29, 2015: 5:49 AM ET
Partner Offers
Paid Partner