Rags to riches CEO: Larry Young of Dr Pepper Snapple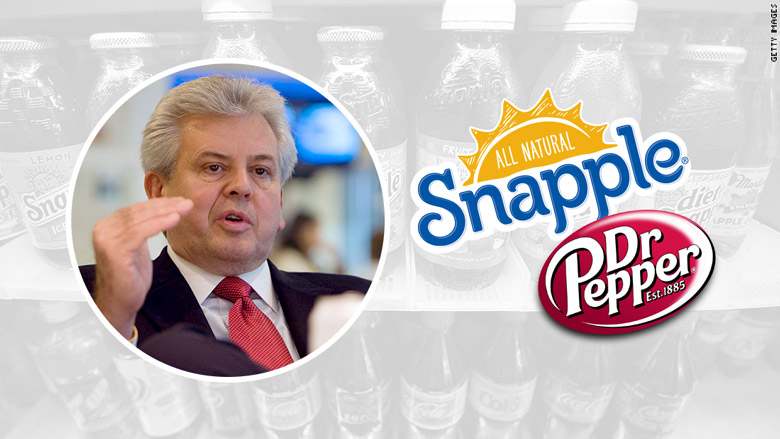 Larry Young is the classic mailroom to boardroom CEO story. With a twist.
The CEO of Dr Pepper Snapple spent more than 25 years at rival Pepsi -- where he started as a truck driver.
Young has come a long way since then. He took over as CEO of Dr Pepper Snapple (DPS) in October 2007. The company was spun off from Cadbury Schweppes in 2008.
Dr Pepper held onto Schweppes. Candy maker Cadbury wound up getting bought by Kraft and is now part of Rosenfeld's Mondelez.
Young is widely respected in the industry. As well he should. Since Dr Pepper Snapple began trading as a separate stock seven years ago, it has routinely trounced the performance of both Coke (KO) and Pepsi.
This year is no exception. Dr Pepper is up more than 30% compared to a 6% gain for Pepsi and 3% jump for Coke.
Related: Strong dollar winners: Dr Pepper Snapple is an All-American stock
Young doesn't seem too concerned by the fact that Coke and Pepsi are much larger either.
The company isn't trying to become as big as them. It generates nearly 90% of its sales from the U.S. Its big foreign markets are neighbors Canada and Mexico. The strategy seems to be working just fine.
First published December 23, 2015: 10:00 AM ET
Partner Offers
Paid Partner