CEO of the year -- Craig Jelinek of Costco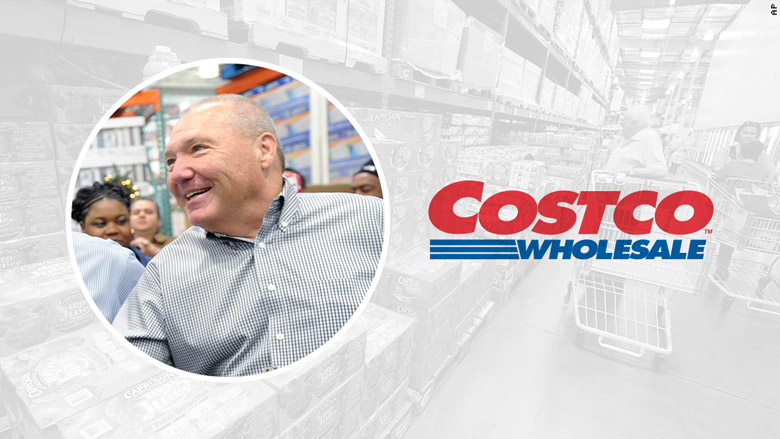 Here's a look at some of the best in the business for 2015.
It was a terrible year for retail stocks. Nearly every major brick-and-mortar chain got bowled over by Amazon.
But not Costco (COST). Its stock rose more than 15% and is near its all-time high. That's one reason why Costco CEO Craig Jelinek is our choice for CEO of the year.
Sure, we could have given this award to other CEOs whose stocks had even better years.
Netflix's (NFLX) Reed Hastings, Facebook's (FB) Mark Zuckerberg, Alphabet's (GOOGL) Larry Page and Nike's (NKE) Mark Parker come to mind. So does Jeff Bezos at Amazon.
But here are some other reasons why Jelinek and Costco stand out.
The bold decision to drop American Express (AXP) as its co-branded credit card provider in exchange for Visa (V) and Citi (C) could lead to more members since Visa is more widely accepted at retailers than AmEx.
Boosting its organic offerings even further has allowed Costco to steal market share from Whole Foods (WFM) ... and Walmart (WMT).
And those bargains! The low prices are what makes Costco Amazon-proof.
Costco continues to give its members huge deals for bulk items that make the $55 annual fee worth it. More than 90% of Costco shoppers renew their memberships.
First published December 23, 2015: 10:00 AM ET
Partner Offers
Paid Partner