1975: General Dynamics YF-16 Fighting Falcon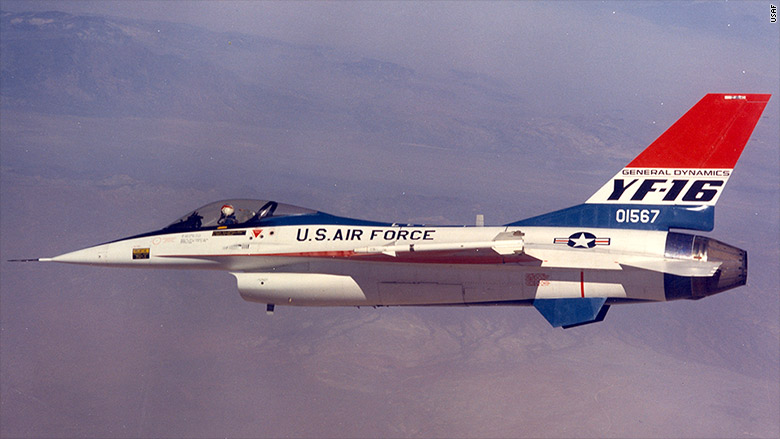 The U.S. Air Force General Dynamics F-16 Fighting Falcon made its first appearance at Paris in 1975.
The YF-16 prototype, shown above, first flew a year earlier. It has proven itself in combat from the 1991 Persian Gulf War through the war in Afghanistan.
Today, the F-16 still performs a key role, holding the line while the new Fifth Generation Lockheed Martin F-35A Lightning II is phased into the fleet.
First published June 16, 2017: 5:33 PM ET
Partner Offers
Paid Partner