2013: Russia's Su-35 stuns the crowd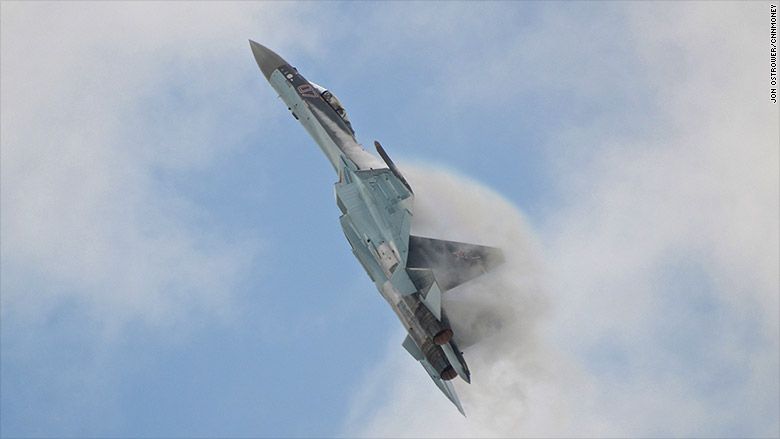 When the Russian Sukhoi Su-35 performed an extreme rocket-like take off at the 2013 Paris Air Show, people noticed.
The breathtaking performance by the twin-engine, single-seater fighter jet was nothing short of stunning. It included a maneuver called Pugachev's Cobra -- seen here -- where the pilot momentarily points the plane into a vertical attitude and then quickly drops back to horizontal to go from hunter to hunted -- a famous stunt among aerobatic pilots.
First published June 16, 2017: 5:33 PM ET
Partner Offers
Paid Partner