1989: The amazing Sukhoi Su-27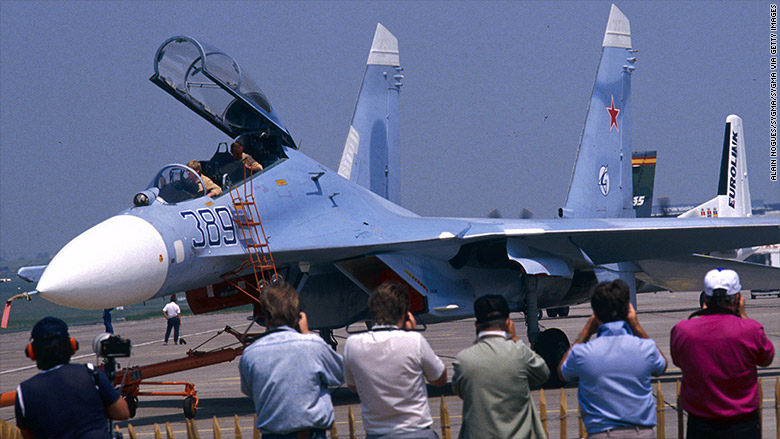 The debut of the Soviet Sukhoi Su-27 -- NATO codename 'Flanker' -- at the Paris Air Show in 1989 was highly anticipated.
The sophisticated design of this twin-engine fighter was so successful it spawned variations, including a two-seater and a jet for aircraft carriers and a fearsome fighter-bomber.
The Flankers' amazing dogfighting capabilities matched the maneuverability of the U.S. F-15 Eagle. It also boasted the Soviet military's first operational production fly-by-wire system, meaning the jet's flight controls were moved with electronic commands not mechanical links.
First published June 16, 2017: 5:33 PM ET
Partner Offers
Paid Partner