1957: Lockheed's C-130 Hercules debuts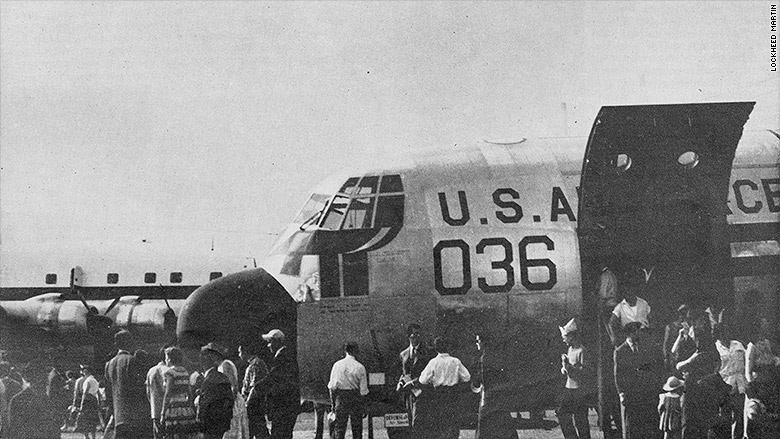 When Lockheed's iconic C-130 Hercules first flew to the Paris Air Show in 1957, few suspected that it would still be in production today.
The four-engine turboprop plane has shown remarkable versatility. Seen here in a Lockheed newspaper photo taken during its Paris debut, the plane has been used over the years to support Special Operations units and as a fearsome gunship.
It's also used for firefighting, search and rescue and for flying through dangerous storms to gather scientific data about deadly hurricanes.
First published June 16, 2017: 5:33 PM ET
Partner Offers
Paid Partner