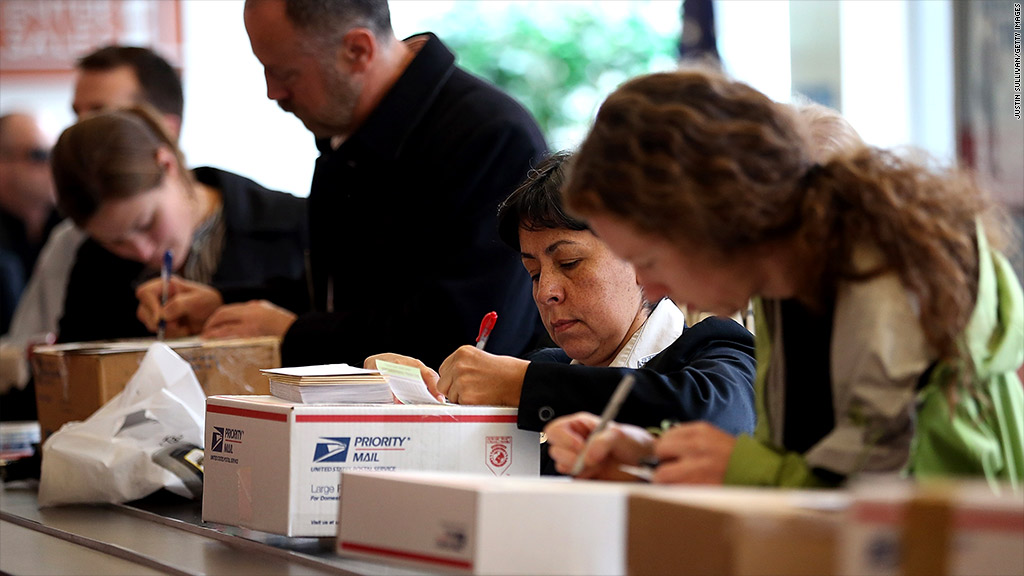 Mailing a letter or a package is going to get more expensive this year ... yet again.
On January 26, the U.S. Postal Service will raise the price of a stamp from 46 cents to 49 cents.
The hike, which is the largest in years, includes a one-cent increase to keep pace with inflation. The additional two cents is intended to be a temporary increase in order to help the Postal Service recoup some of the losses it incurred during the recession. The agency reported a $5 billion loss in the most recent fiscal year and a $16 billion loss in 2012.
To save on mailing costs, stock up on Forever stamps before the hike.
Meanwhile, shipping will also become more expensive this year as the Postal Service, FedEx and UPS all plan to institute rate hikes.
First published January 5, 2014: 9:59 AM ET
Partner Offers
Paid Partner