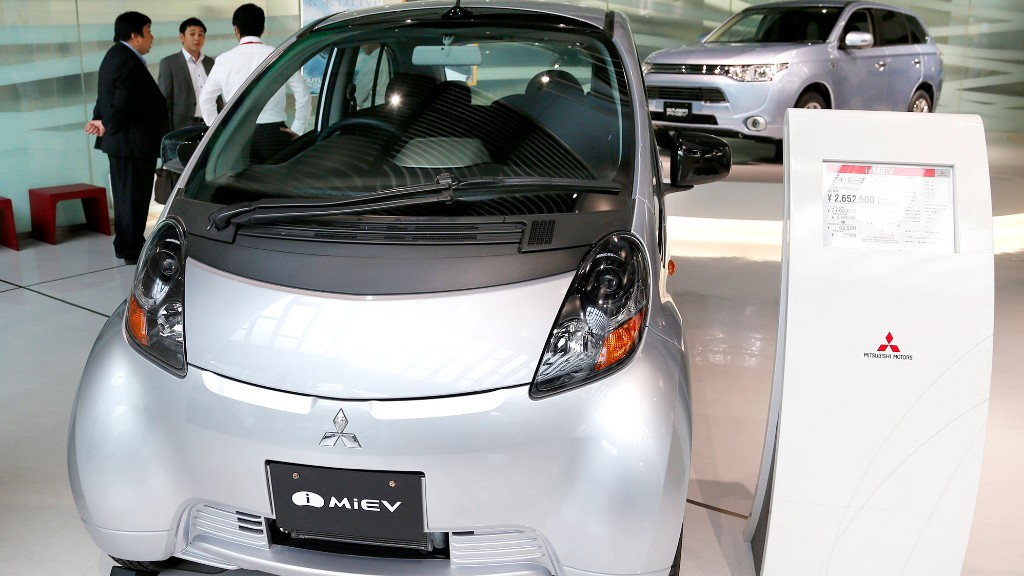 It's a good year to go green, for your wheels at least.
A number of companies are entering the electric car market this year, while other manufacturers have announced major price cuts, said Edmunds.com analyst Jeremy Acevedo. For example, Mitsubishi (MMTOF) announced last month that it would slash the sticker price of its i-MiEV electric vehicle by 20% -- or more than $6,000.
"It's a very, very competitive market," he said.
Meanwhile hybrid cars are also getting cheaper as automakers boost production, he said.
Like in previous years, buyers of electric and hybrid cars can also benefit from a tax credit of as much as $7,500, depending on the car.
First published January 15, 2014: 7:36 AM ET
Partner Offers
Paid Partner