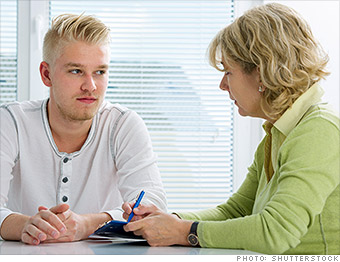 Whether it's addiction, marital problems or post-traumatic stress disorders, mental health counselors hear all sort of problems.
"We take on everyone's stresses," said LaMarr Edgerson, an Albuquerque, N.M.,-based counselor who specializes in emotional trauma treatment. "They tell us their deepest fears, their most secret thoughts. We help them figure things out."
Yet, sometimes it's difficult to leave the client's problems behind.
Pay is another problem. Money for mental health services is short and counselors -- who works at places like veteran's administration hospitals and outpatient care centers -- are often underpaid. That's despite years of education and training: about two-thirds of mental health counselors have master's degrees or higher.
"We are one of the lowest paid professions," said Edgerson. Mental health services is often one of the first things the government cuts in a budget crisis. "They don't see the value in what we do," he said.
Luckily, the rewards of the job are as substantial as the stress. "It's an amazing feeling when someone looks you in the eye and says, 'You saved my life,'" said Edgerson.