4. Riverside/San Bernardino, CA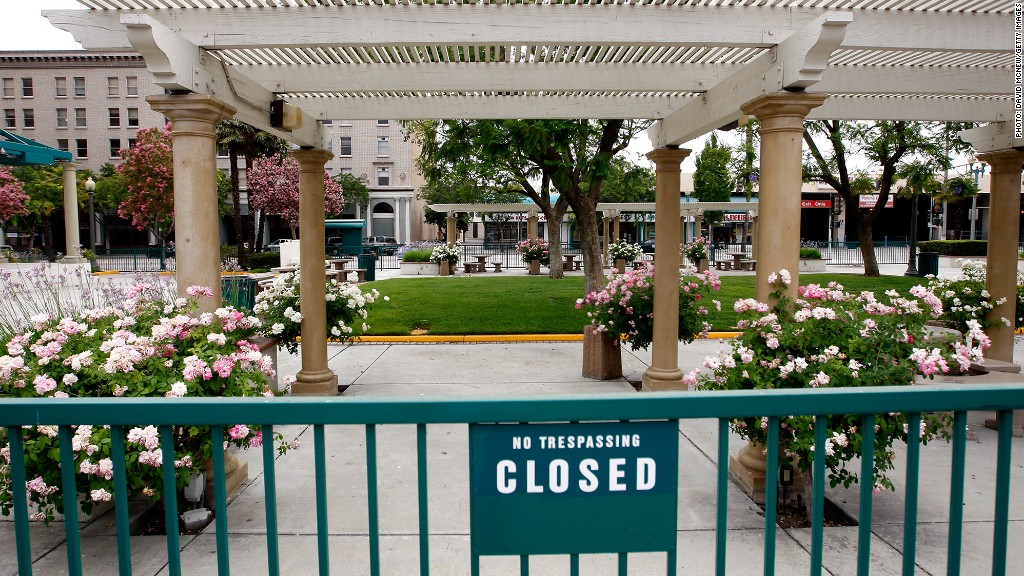 4
Population

: 4.4 million

Zen factor

: Short work hours

Stress factor

: High unemployment
Once a booming area for the construction industry, the recession hit the cities of Riverside and San Bernardino especially hard.
"It took us longer to bounce out of that recession than others around the nation," said Larry Vaupel, economic development manager for the city of Riverside. "We had to retool."
In fact, the city of San Bernardino is currently working its way through federal bankruptcy protection, which it filed for in 2012.
And many of the area's residents are still struggling to recover. Nearly 20% of the metro area's residents live in poverty and the local unemployment rate remains several percentage points above the national average at more than 8%.
Those who have jobs face long commutes, with roughly 20% of residents traveling to Los Angeles or Orange County for work. Commuters spend just over an hour on the road each day, on average.
Things are starting to look up: employment now exceeds the pre-recession years and the construction industry is starting to make a comeback, said Vaupel. And he noted that houses in the area are more affordable than many other Southern California cities.
First published July 15, 2014: 8:35 AM ET
Partner Offers
Paid Partner