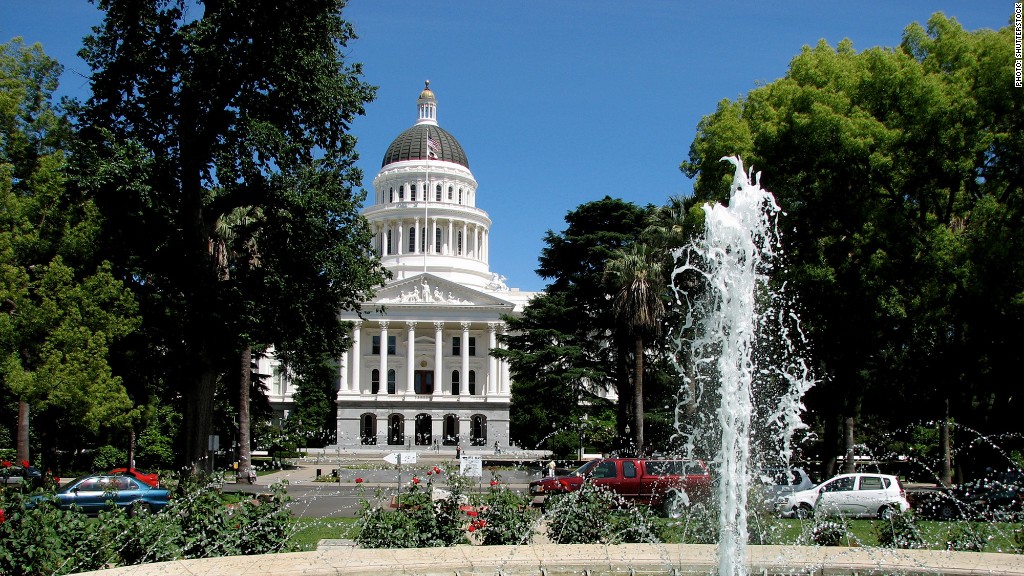 46
Population

: 2.2 million

Zen factor

: Shorter work hours

Stress factor

: Higher unemployment rate
Residents in this capital city take their health seriously, which helps keep medical worries (and bills) at bay.
Less than 14% of residents are smokers, according to CDC surveys, and few residents reported that they were in fair or poor health. Most are physically active as well, perhaps motivated by the city's miles of bike paths, nearby mountains and the plentiful sunshine Sacramento receives throughout the year.
Luckily, workers have time to enjoy the outdoors, too. The metro area has the shortest average work week of all 55 metro areas. Commutes are short, too.
"You can get to and from work with relative ease and without spending literally hours on the road each day," said Sacramento City Manager John Shirey.
So what do residents have to stress about? Unemployment remains stuck at more than 8%, in part due to the local economy's reliance on government and construction jobs, which were both battered during the recession.
Sacramento is attempting to change that with its "Next Economy" plan, which is aimed at diversifying the local economy by attracting new employers in areas such as agricultural sciences and research, Shirey said.
First published July 15, 2014: 8:35 AM ET
Partner Offers
Paid Partner