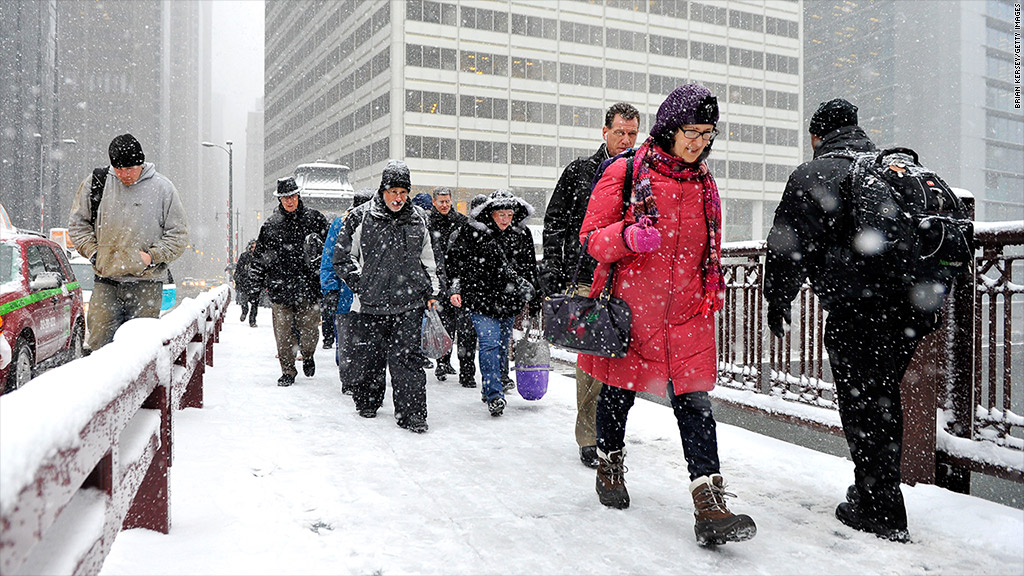 6
Population

: 9.5 million

Zen factor

: Low property crime

Stress factor

: Few sunny days
Brutal winters aren't the only thing raising Chicago residents' stress levels.
Years after the recession ended, the unemployment rate is still above the national average. Rush hour traffic is a pain. And with sunny days occurring around half of the year, residents don't often get the mood boost that the sun's rays can provide.
Meanwhile, Chicagoans aren't exactly living the healthiest lifestyles. Binge drinking is common here, as is smoking -- and nearly 20% report they are in fair or poor health, according to a Centers for Disease Control survey.
There are bright spots, though: Despite a historic reputation for violence, the metro area's property crime rate is actually below average. Chicago is also home to the country's second largest transit agency, which provides a variety of public transportation options for those hoping to avoid traffic.
Meanwhile, the waterfront city offers a variety of parks and recreational opportunities, and Chicago's City Hall is currently funding a variety of park improvements to ensure every resident lives with a 10-minute walk from a park.
First published July 15, 2014: 8:35 AM ET
Partner Offers
Paid Partner