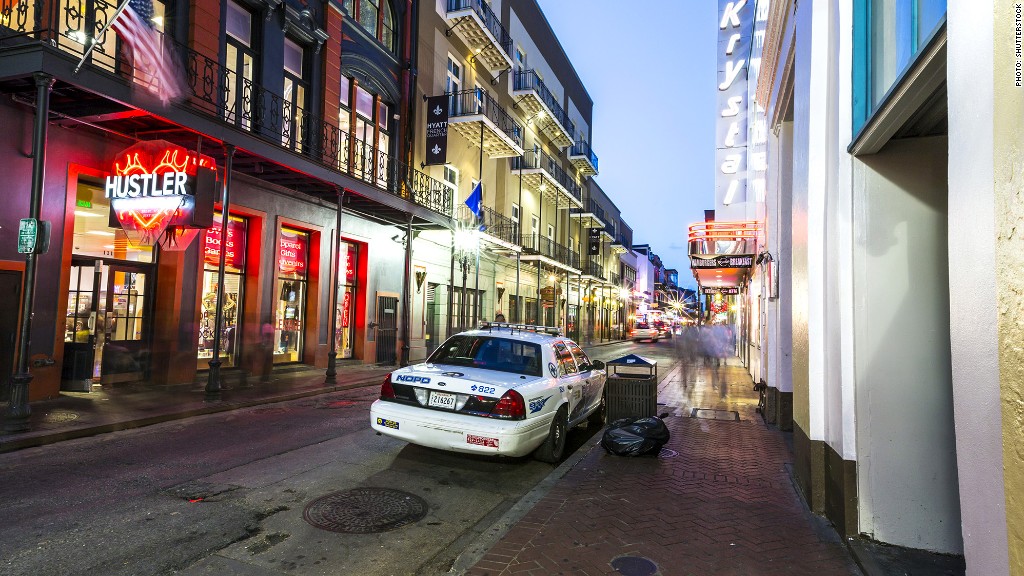 8
Population

: 1.2 million

Zen factor

: Plenty of jobs

Stress factor

: High crime
Just because it's called "The Big Easy" doesn't mean it's always easy to live here.
Crime is rampant: The city has battled the notorious moniker of "Murder City," with a murder rate consistently among the nation's highest.
Health concerns are also weighing on many residents. Almost a quarter of people surveyed by the CDC reported they were in fair or poor health. Smoking and lack of exercise are also common.
On the bright side, it's cheaper to live here thanks to below-average living costs. The median home price, for example, is around $160,000.
Related: What's stressing out New Orleans?
And most residents aren't stressing about finding a job: unemployment is remarkably low at around 4%. Hospitality and construction jobs are common, and there is also a burgeoning startup scene.
New Orleans Chamber President Ben Johnson said in a statement that, following the devastation of Hurricane Katrina, the city is "leading urban centers around the U.S. in reinventing itself," including the development of a new $2 billion biomedical district.
First published July 15, 2014: 8:35 AM ET
Partner Offers
Paid Partner