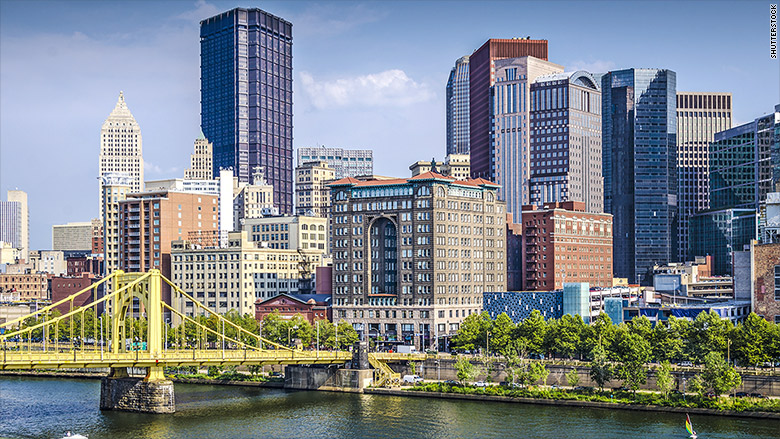 Share of Millennial mortgage holders

: 47%
Pittsburgh adapted to the shifting job landscape to move away from manufacturing and focus more on health care and technology.
"Pittsburgh has been the single city to represent the renascence in the Rust Belt," said Strong. "Its economy in the last five years has been the strongest and most consistent in the Midwest."
First published October 9, 2015: 11:18 AM ET
To determine the markets where Millennials made up the highest share of purchase mortgages from January to June Realtor.com analyzed data provided by online mortgage platform Optimal Blue.

Partner Offers
Paid Partner
Real Estate Calculator

Was my home a good investment?
Find out now
Personal Finance