Candice Anderson could not have been more proud the day she bought her 2004 Saturn Ion. It was brand new, and Anderson, then 21, had worked hard to afford it.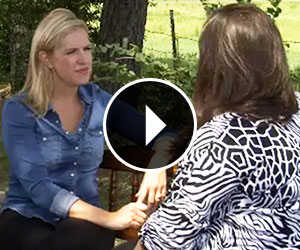 Less than nine months later it was totaled. Anderson was behind the wheel. Her boyfriend was dead. And Anderson would spend the next 10 years racked with guilt and trying to rebuild her own life.
Only recently has she learned it may not have been all her fault.
Anderson's Ion veered off an east Texas country road and crashed into a tree shortly before noon on November 15, 2004.
Her boyfriend, Mikale Erickson, then 25, was sitting in the front passenger seat. Neither was wearing a seatbelt. The air bags did not deploy.
She was severely injured - her liver lacerated, nearly all of her ribs broken, and she says she also suffered head trauma. Mikale Erickson did not survive.
"I was through the windshield on the hood of the car...and his face was facedown on my lap," says Anderson now 30 - describing the details she later learned because she doesn't remember a thing about the crash.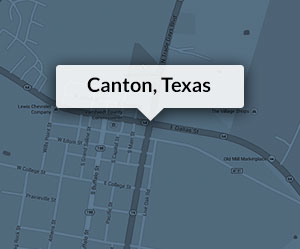 What she'll never forget is that moment she lost her first love. "It was consuming. It was a good love," she said recently as tears welled in her eyes. "I can still hear his laugh, just big laughter."
Anderson has tried to manage through the pain of her loss but being called a murderer over the past decade has made it near impossible.
"Even before the prosecution, I was persecuted in my community," she said. "I've been told a couple times point blank to my face that I was a murderer. That I killed him."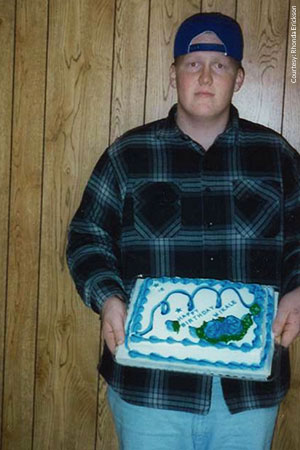 Anderson, whose story was first reported by the New York Times, pleaded guilty to criminal negligent homicide in 2007.
She served five years of probation, and says she has completed 260 hours of community service along with paying $2,500 in fines.
That conviction, a felony, remains on her record today. After years of trying to explain her record to prospective employers, she is finishing her third year of nursing school and is an honor student.
"The past 10 years I have been in a form of a prison," she says.
In February, General Motors began recalling millions of cars for a defective ignition switch. The switch can be inadvertently knocked into the "accessory" position while driving - shutting off the engine, which disables the air bags, power steering and anti-lock brakes.
Anderson's 2004 Saturn Ion was one of the cars recalled.
A toxicology report following the accident shows Anderson had 0.12 milligrams per liter of Alprazolam, the generic version of Xanax, in her system.
There is no set legal limit for prescription drugs like there is for alcohol, according to Robert D. Johnson, chief toxicologist for the Tarrant County Medical Examiner's Office.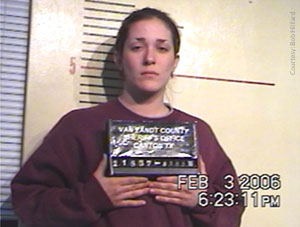 Johnson notes that that Xanax, an anti-anxiety drug, impacts people differently, depending on the person's tolerance, which can depend on length of use and other factors such as food intake and weight. So it's hard to know what impact the Xanax had on Anderson that day.
Anderson was not prescribed Xanax, and admits to taking one pill the night before the accident.
"I did have a minimal amount of Xanax in my system that's not a question," she says. "Do I think I was intoxicated that day? No I wasn't intoxicated."
But authorities disagreed. According to the police report, Anderson's "intoxication resulted in the accident, which resulted in the death of Gene Mikale Erickson."
The police report also has a statement from Rhonda Erickson, Mikale's mother, saying that her son and Anderson had been "heavily intoxicated by illegal drugs" the night before the crash. Rhonda Erickson now acknowledges that she didn't see them the next morning, so can't comment on Anderson's state before the crash.
It also includes a statement from the first witness on the crash scene, Greg Norrell, who described Anderson with pupils "focused and not dilated." When Norrell said he was calling 911 for help, he notes Anderson said "no I don't want to go to jail." Anderson says she doesn't remember any of that.
Rhonda Erickson, says she always suspected something was wrong with the car.
General Motors admits at least 13 people have died in crashes as a result of the defective ignition switch. But the company won't release those names to the public.
Rhonda Erickson contacted The National Highway Traffic Safety Administration this year at the request of the New York Times, and the regulator confirmed in an email that they believe her son was one of the 13. Ken Feinberg, the attorney administering GM's victim compensation program, said Monday he has received 445 death and injury claims in the past five weeks. So far, he has identified 19 deaths caused by GM's defective switch. Many of the claims have not been reviewed - and more are expected to be submitted.
Rhonda Erickson believes she never would have found out had she not reached out to NHTSA. And it was Rhonda Erickson who told Anderson.
"I don't believe that I ever would have known," Anderson says, noting GM never contacted her about the defective vehicle or told her it counts Mikale's death among those caused by the defect.
"They let someone else take the blame for something that they knew at that time was their fault," Erickson said in an interview in her rural Texas farmhouse where photos of Mikale and his two daughters line the walls.
GM replied to that allegation saying: "Today, our work to fully understand and fix the mistakes that led to the ignition switch recall is well underway. As a result, we are building a stronger company that places the customer and their safety at the center of every aspect of our business."
Mikale was Rhonda Erickson's only child.
He left behind two young daughters, Siara and Savana. They're teenagers now - with only photos and stories to remember their dad by. "He'll never walk them down the aisle. He can't go see their ballgames; their achievements," says Rhonda Erickson.
Asked if she's angry, Rhonda Erickson says, "I work my way through angry. I'm mad that it took...GM so long to figure out what was going on, or to let people know what was going on."
What was going on has been described by GM CEO Mary Barra as a "pattern of incompetence and neglect." But no cover-up, says the company. The Department of Justice and Congress are still investigating.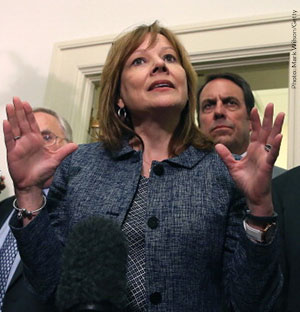 There is proof General Motors saw numerous signs of the defective switch over some 10 years and didn't begin fixing it until just a few months ago.
In 2004, the same year as Anderson and Erickson's crash, engineers at General Motors were investigating "inadvertent ignition switch shut-offs," according to the internal GM investigation earlier this year lead by former U.S. Attorney Anton Valukas.
The report found "A critical error resulted when the engineers categorized the problem with the ignition switch as a 'convenience' issue rather than a safety issue." Instead of solving the problem, "the engineers debated partial solutions, short-term fixes, and cost."
In 2006, Anderson was indicted and faced 20 years in prison. That same year, a GM engineer working on the defective switch improved the design of it for future models - but never changed the part number and never alerted those investigating the cause of the crashes. The Valukas report found that delayed investigators -- for years -- from getting to the root of the problem and from recalling the cars they should have.
In fact, in 2006 Anderson sued General Motors in a personal injury case claiming the air bag system in her Saturn Ion was defective because the air bags did not deploy in the 2004 crash. She later settled with GM for $75,000 - but after attorney fees and payments to Mikale's family, Anderson says she ended up with just $7,000. Never once, during those settlement talks, Anderson says, did GM mention any potential problem with the car's ignition switch.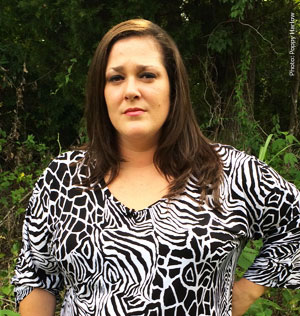 And in 2007, as Anderson pleaded guilty to a felony charge, General Motors did its own investigation into her crash and deemed it "unusual," noting "the airbags should have deployed" given the severity of the impact.
Candice Anderson and Rhonda Erickson say GM never told them any of that. They say they read about it first when the Valukas report was released.
Despite all these warning signs, GM didn't issue a recall for the defective switch until this year. GM has recalled 2.6 million vehicles for this defective ignition switch.
Anderson wants a pardon and her record cleared - and she's got some in Washington on her side.
During a Senate hearing in July, Senator Richard Blumenthal, a Democrat from Connecticut, asked GM CEO Mary Barra if she would recommend to Governor Rick Perry that he pardon Anderson.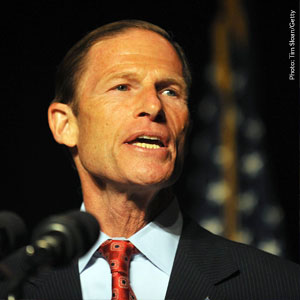 Barra replied, "I think we will provide information to support that decision, but...I don't think it's something that's appropriate for me to do. I don't have all facts of the case." Senator Blumenthal called that answer "unworthy of GM" and asked Barra to reconsider.
Even the Van Zandt County Criminal District Attorney who prosecuted Anderson wants to see her pardoned. After learning about the recall, Leslie Poynter Dixon, now in private practice, wrote a letter requesting Anderson be pardoned.
She wrote: "After learning of this information, it is my opinion that no action or omission of Ms. Anderson was the cause of the accident that led to her criminal charges...I feel it is important that, at this point, we come together to do whatever we can to alleviate any further damage and pain that this horrific tragedy caused her."
Anderson is in the process of filing a pardon request through her attorney.
The former Texas State Trooper who investigated the crash, Pete Asplund, says it would be his duty to file the same charges against Anderson today. "I think it's important not to gloss over any mistakes that were made or any wrong that was done. I think if a corporation withholds information and that results in very unsafe conditions that is terrible...but there was still an individual driving while intoxicated."
But, he believes Anderson never would have been prosecuted if it was known her car was defective. "It may have changed everything for Candice and it may have changed everything for Mikale." Asplund hopes Anderson receives a pardon.
GM CEO Mary Barra has apologized repeatedly to victims and their families. The automaker has set up a victim compensation fund for those injured in these crashes, and is offering to pay at least $1 million dollars to the families of those who died.
Anderson and Erickson have dismissed the wrongful death and personal injury lawsuit they filed in June against GM. For now, they plan to participate in the victim compensation fund. They say they may re-file their lawsuit at a later date. Their most recent suit against GM seeks to set aside Anderson's earlier settlement.
But Anderson says her fight is not about money.
"I am fighting for my justice," Anderson says with a renewed strength in her voice. "I want vindication...I want people to know it was the car, it wasn't me."
She also believes some individuals at GM should face criminal prosecution. "I think that if a 21 year old girl is charged with negligent homicide...there should be someone held criminally responsible," she said.
Rhonda Erickson still feels guilty for blaming Anderson and her son initially for the crash. "I was angry at them," she notes. But then she realized, "They didn't have a choice that day. They weren't being careless. They were just in a car that was faulty."
She hasn't yet been able to bring herself to lay a headstone on her son's grave. "Picking out a headstone for your child is not an easy task," she says as she looks at designs for one she has drawn over the years. "It's like letting go of all the pieces."
Every November 15th, Anderson goes to visit that gravesite. She brushes the dirt off a small, aluminum plaque with Mikale's name etched in and lays a few flowers. She knows the last decade has been hell for her, but knows he paid the ultimate price.