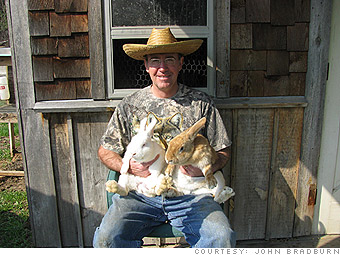 Bradburn hopes to leave the world a better place.
Top 100 rank: 5
Sector: Consulting
What they do: Use engineering skills to protect the environment and human health. Environmental engineers work on air-pollution control, water treatment, waste management, alternative energy, and conservation, in both the private sector and government agencies.
What's to like: Businesses are realizing that environmental stewardship not only burnishes the brand, but it can also boost the bottom line. "Even waste is a resource, and I enjoy the challenge of figuring out how to reuse it," says John Bradburn, 53, an environmental engineer in Warren, Mich., who heads up a General Motors program that repurposes scrap cardboard to make sound-absorption material for its cars.
What's not to like: Coming up with solutions is easier than getting them approved by corporate bureaucracies resistant to any change that may not pay dividends immediately.
Requirements: An undergraduate degree in any engineering specialty can be enough, and a state license is not always required. But you'll fare better with a graduate degree in environmental engineering.