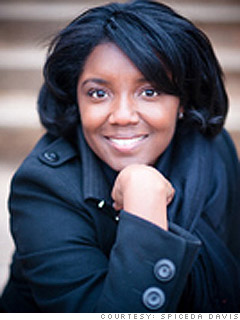 Davis says, "We're not just bean counters."
Top 100 rank: 9
Sector: Business Services
What they do: Maintain financial records and analyze the numbers. Especially in this time of economic turmoil, CPAs are needed to make sense of increasingly complex financial transactions -- from buyouts to businesses grappling with changing tax laws.
What's to like: "I really like learning what makes a business run and helping the client understand and have confidence in the financial information I'm presenting," says Spiceda Davis, 34, who worked for big accounting firms before launching her own company, eXFinancial, in Atlanta in 2009.
CPAs are in demand in all sectors -- public accounting firms, corporations, government agencies, nonprofits. University accounting programs are also experiencing a faculty shortage.
What's not to like: The deadlines can be stressful. Corporate life offers more regular hours, but those jobs tend to give you less variety.
Requirements: You'll need a bachelor's degree in accounting -- some CPAs also complete a one-year master's program -- and at least two years of on-the-job experience to get a license in most states.