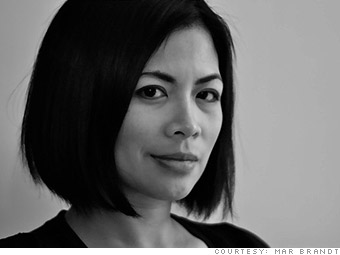 As a sales director, Brandt gets to look for new customers and coach salespeople.
Top 100 rank: 8
Sector: Other
What they do: Manage a company's sales strategy and sales staff. During the recession, companies focused on cutting costs and staying the course. Now the goal is growth.
What's to like: Mar Brandt, a 36-year-old regional sales director for e-mail marketing company Experian CheetahMail in Oakland, likes that no two days are the same, as she moves between trolling for prospects and coaching and supporting her team. "I don't think I'd be in this job if I didn't think it was exciting," she says. Plus, this is a position that's poised to grow across all industries, and good sales skills are generally transferable.
What's not to like: The demands of drumming up new business and meeting sales goals are constant, and compensation can fluctuate severely. "You feel like you can't afford to be off," says Brandt. "It's high stress and very busy."
Requirements: Climb the ladder. You'll need to prove yourself as a high performer on the sales staff to be promoted to this role. You can also move into the job from another management position, says Bob Kelly, chairman of the Sales Management Association.