Like this job? Now Like CNNMoney on Facebook for career tips, plus the latest business news and features on Personal Finance, the Economy, Markets, Technology, and more.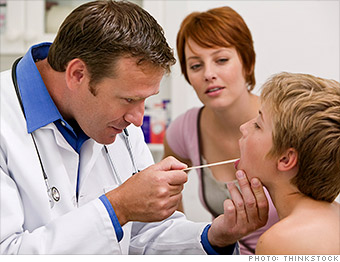 Median pay: $161,000
Top pay: $221,000
10-year job growth: 24.4%
Total jobs*: 691,000

What they do all day?
For many families, these doctors are the first line of defense to treat the common cold, a fever or other minor ailments. When the condition is more serious, family physicians direct their patients to the right specialist.
--J.A.
Quality of life ratings
:
| | | | |
| --- | --- | --- | --- |
| Personal satisfaction | Low stress | Benefit to society | Flexibility |
| B | C | A | C |