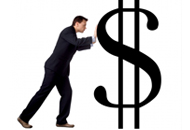 Managing your money


Day-to-day decisions add up, so check out this expert advice on spending, saving, and investing now. Plus: tips to get you through tax time.

How the finance gurus get risk all wrong
Diversify as broadly as you can-far more than the supposed experts tell you.

Investing for the simple life
Fix my mix: Their goal is rural bliss. Their issue is unpredictable income.

Living on the edge
Fix my mix: This young couple's aggressive investing style could derail their financial dreams.