NEW YORK (CNNMoney.com) -- Electronic Arts, the world's largest video game publisher, named former executive John Riccitiello as its new CEO Monday.
Riccitiello, who previously served as the company's president and chief operating officer before leaving in 2004, will assume his new role April 2, the company announced.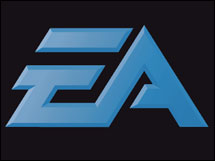 The company's current CEO, Larry Probst, will continue on as executive chairman.
Under Probst, EA was known for its strong stable of sports games, one of the most lucrative niches in gaming. But he was also criticized by analysts for relying too heavily on sequels to EA's existing games instead of developing new titles as its competitors have done. EA's stock has fallen 20 percent over the last two years.
The Redwood City, California-based publisher known for its blockbuster game franchises like "Madden NFL" and "The Sims" reported profits in early February that beat analyst estimates.
Riccitiello most recently headed the video game division at Elevation Partners, a private equity firm focusing on media, entertainment, and consumer-related businesses. Riccitiello co-founded Elevation Partners after leaving EA.
Elevation's other founders were famed tech investor Roger McNamee and rock singer Bono.
"Leading EA has always been my dream job and I am truly honored that Larry and the Board have given me this opportunity," said Riccitiello in a statement.
Shares of EA (Charts) closed down 2.3 percent Monday at $51.96 on Nasdaq. The stock gained 0.9 percent after hours on the news of Riccitiello's appointment.
In the past week EA has outperformed its competitors, rising 3.9 percent, compared to a 1.7 percent gain for Activision (Charts), and a loss of 5.4 percent for Konami (Charts).
---
Google to buy in-game advertising firm
Ex-Take-Two head pleads guilty to backdating