Fed rate cuts and your wallet
Gerri Willis explains how rate cuts from the Federal Reserve will affect your finances.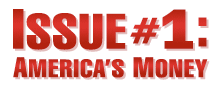 Issue #1: America's Money - Everyday on CNN
NEW YORK (CNNMoney.com) -- We've already had five interest rate cuts since September of last year. And we may be on the verge of yet another one. What will this mean to your wallet?
Get the big picture
In its latest round of rate cuts, the Federal Reserve lowered the federal funds rate target by 2.25 percentage points to the current 3%.
Expectations are that the Fed will make yet another cut tomorrow by half a percentage point. Coincidentally, the Fed's next meeting also marks the six-month anniversary of the first cut in this easing cycle.
It's hard to see the connection between what the Fed does and what the economy does. To some economists, the Fed has done its job.
"The Fed has tried to stimulate bank lending. And to some extent, they've been successful," says Hugh Johnson of Illington Advisors.
The bottom line here is that the Fed is fighting an uphill battle. There are serious drags on the economy, from housing and oil to unemployment and bad credit markets.
Johnson says that "things would be worse," without the Fed's interest rate cuts. Keep in mind there is a limit to how much the Fed can cut rates before inflation becomes a real problem.
Johnson says the Fed may even reverse its rate cutting in the later half of the year if the economy stabilizes, given the inflation concerns. And it may be some time until we see exactly what the rate cuts do for the economy.
"Rate cuts by the Fed are only effective with a lag," says Greg McBride of Bankrate.com. "That lag can be from anywhere from 9-18 months. The five rate cuts so far, and the two big ones in January, represent a lot of juice for the economy that's in the pipeline."
Don't get your hopes up
Fed rate cuts are not likely to help mortgage rates, because investors don't want to get locked into long-term investments with low interest rates in a high inflation rate environment.
Plus, the credit crunch is widening the gap between the federal funds rate and mortgage rates according to McBride.
Mortgage rates have been fluctuating. In September the Fed started cutting rates- a traditional 30-year mortgage was over 6%. Rates today are close to those same levels. If you have an adjustable rate credit card, you won't see much relief. So, we're really talking about a one or two dollar savings at most.
Despite a cut of 2.25 points in the federal funds rate since September, some credit cards have gone down, but some cards have barely budged according to Bill Hardekopf of lowcards.com.
For example, Chase Freedom actually increased its rate from 14.24% in September to 15.99% and Discover's Open Road credit card is at 10.99% today, just as it was before the rate cuts in September according to Hardekopf.
Remember, even if the Fed cuts rates, credit cards don't have to pass that reduced rate onto you.
This is a turbulent time in the credit card industry. Most credit card issuers are under financial pressure after large losses with subprime loans, according to lowcards.com. They are also losing money because an increasing number of their credit card customers are having their own financial struggles and defaulting on credit card loans.
However, interest rates on credit cards that don't have rewards are at two-year lows according to a survey by IndexCreditCards.com, a credit card research company.
There are some products out there that are tanking significantly with the rate cuts - that's CDs. Since September, 3-month CDs have gone from yielding close to 5% to less than 3%
Drops in Student Loans
Student loan rates will see decreases.
The market has factored in the rate cut. If the Fed cuts rates 50 basis points this time and then 50 basis points in April, federal loans like the Stafford loan program may be among the lowest interest rates, if not the the lowest interest rate come July 1st according to Mark Kantrowitz of finaid.org.
PLUS loans will also be among the loans with the lowest interest rate. If you have a private loan, your interest rate will generally go down in lockstep if the Fed cuts rates. If you have a variable rate loan, your best bet is to consolidate after July 1st.
Trim your bottom line
If you live in an expensive housing market, we have some good news.
The federal government recently increased the size of jumbo mortgages that are backed by the government. This will lower the interest rate on these loans and help homeowners buy home and refinance existing mortgages. Check out the details at www.hud.gov.
And if you pay private mortgage insurance because you didn't put down 20% when you bought your house, now is the time to take a close look at what you're paying. If you have more than 20% equity in your home, your lender must cancel your PMI. You'll have to prove to your lender that the value of your home has increased enough to let you off the hook for PMI.
A word of caution though: before you spend about $300 bucks for an appraiser to find out how much your home's value has risen, understand under exactly what terms PMI can be waived. Individual mortgage terms can vary.
If you have a lot of credit card debt, start making more than the minimum payments if you can and negotiate with your credit card for a lower rate. If you have good credit, you stand a good chance of lowering your rate.

Gerri's Mailbox: Got questions about your money? We want to hear them! Send e-mails to
toptips@cnn.com
or
click here
- each week, we'll answer questions on CNN, Headline News and CNNMoney.com.
Features

These Fortune 100 employers have at least 350 openings each. What are they looking for in a new hire? More

It would be the world's second-biggest economy. See how big companies' sales stack up against GDP over the past decade. More