Economize your ride
Better gas mileage is the new option of choice for car buyers.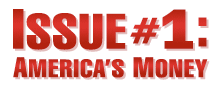 Issue #1: America's Money - Everyday on CNN
(CNN) -- Buyer's remorse fills the New York International Auto Show at Manhattan's Jacob K. Javitz Convention Center this week. Owners of gas-hungry Sport Utility Vehicles, like Mildred Jimenez, an elementary school teacher from The Bronx, are eyeing hybrids, marveling at their mileage performance data.
"Right now I'm driving a car that is pretty heavy on the gas," bemoans Jimenez. "It takes almost $50 to fill up the tank. That's become heavy on my pocket."
Jimenez says she is considering buying a Toyota Prius hybrid to replace her Honda Pilot, which is among the more fuel-efficient SUV's.
Rather than dreaming of size and power, car and truck shoppers are searching for good gas mileage. Jim McQuade, a police officer from Farmingdale, Long Island, is examining hybrid SUV's that could replace his Toyota Sequoia.
"We use it as little as possible," says McQuade. He estimates the Sequoia SUV gets about 13 miles-per-gallon, far less than the nine-year old Lexus car he prefers to drive.
Gas prices, McQuade says, will determine his next vehicle purchase, especially if the cost rises above $4 per gallon.
"If it hits $4.50, $5, I'll definitely get rid of the truck, no matter what. And, I'll just take whatever I can afford at the time that gets the best gas mileage," says McQuade.
A growing number of Americans are economizing their ride, often by buying smaller cars and trucks.
"I think we're going to see many people moving into smaller, lighter-weight vehicles," said David Champion, Director of Automobile Testing for Consumer Reports. "Anything that gets good gas mileage we're going to see people migrating to."
While America remains a truck-loving nation, Edmunds.com's "truck" category, which includes light trucks, vans, minivans and SUV's, just barely outsold cars last year, with 50.2% market share compared to cars at 49.8%.
"It's become real easy for consumers to say, 'Well I really need a smaller car, I need something more efficient , I can get along in something not quite as big as I used to have,'" said Kevin Smith, Editorial Director of Edmunds.com.
Sales of SUV's models such as Ford's Explorer and Chevy's Trailblazer have fallen by more than 50% in the past five years, according to Edmunds.com
"We need to cut down on the fuel we're consuming and a smaller, more efficient vehicle is an easy way to do that," said Smith.
The trend toward smaller vehicles is troubling for Detroit, because large, luxurious cars and trucks carry the biggest profit margin. So, auto-makers are offering generous incentives. The average incentive in the U.S. last month for each vehicle sold was $2,435, according to Edmunds.com, up nearly 8 1/2-percent from the year-ago period.
For some SUV owners, though, there's no incentive that will convince them to buy a big vehicle again.
"We're using the truck less and less," said Steve Davidone of his Ford F-150 truck that's collecting dust in the garage. Instead, Davidone said he's driving his motorcycle most of the time, "I think that's the future."

Features

These Fortune 100 employers have at least 350 openings each. What are they looking for in a new hire? More

It would be the world's second-biggest economy. See how big companies' sales stack up against GDP over the past decade. More