Nursing: the recession-proof job market
Former finance workers are switching careers to answer the huge demand for new nurses.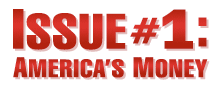 Issue #1: America's Money - Everyday on CNN
NEW YORK (CNNMoney.com) -- When Heidi Sadowsky quit the finance sector, she abandoned a job market on the verge of collapse for one that may be air-tight: nursing.
"I was never happy in my life in finance," said Sadowsky, 39, a former liaison for institutional investors and money managers at Citibank and Invesco. "I always felt like a square peg in a round hole. I decided I had to get out of this business. I was never cut out for this."
Inspired by the compassion of nurses who cared for her terminally ill father, Sadowsky took up training last year at New York University's College of Nursing. Since she already had an undergraduate degree, she was accepted into the nursing school's accelerated 15-month bachelors program and she expects to graduate in May. At $64,000, the NYU tuition is far from cheap, but starting pay for graduates is up to $70,000 a year in New York City. Nationwide, the average pay is about $56,000.
Most importantly, the job security is iron-clad. When Sadowsky graduates in May, she will enter one of the few areas of the job market that's showing significant growth.
"People are always going to be sick, and the nurses are the front line in the hospitals," said Sadowsky, who believes there will "always be jobs" in the nursing profession.
Timing is everything
Sadowsky picked the right time to switch careers. The finance sector has shed 124,000 jobs since the beginning of 2007, according to the Department of Labor, including 22,000 jobs in the first two months of this year. Major firms like Bear Stearns (BSC, Fortune 500), Merrill Lynch (MRL) and Sadowsky's old employer Citigroup (C, Fortune 500) have been hard-hit by the subprime collapse, and analysts expect up to 30,000 more job cuts in finance by the end of the year.
Meanwhile, hospitals, clinics and nursing schools are scrambling to fill vacant positions for nurses and teaching staff. The Department of Labor estimates the number of vacancies for registered nurses will expand to 800,000 in 2020, from its 2005 tally of 125,000.
"No other occupation is seeing a higher ratio of job postings to seeker-resumes," said Hugo Sellert, head of economic research at the employment Web site Monster.com.
Sellert said there's been a 15% increase in nursing jobs posted on Monster.com over the last year, compared to a 15% decrease in finance and insurance jobs, and a 5% decline overall.
"We know that the demand for nursing is going to grow," said Cheryl Peterson, senior policy fellow at the American Nurses Association. "We've got an aging baby boomer population which is only going to drive the demand." Many nurses are themselves boomers who will be retiring soon, further increasing the need.
Claire Young, chief nursing officer at the Cleveland Clinic, one of the nation's top-ranked hospitals, said she's looking for 300 new nurses to add to her current staff of 3,800. Many of these nurses would be working in expanded facilities to meet "enormous" demand from a growing patient population, she said.
In order to woo new nurses, the clinic is offering thousands of dollars in tuition reimbursement, as well as free uniforms and flexible schedules.
It's also trying to convince workers who've been laid off from other professions, like manufacturing and computer technology, to move into nursing. "The shortage is something we'll be living with for a long time, but we can't stop offering care," said Young. "Unfortunately, one of the strategies is capitalizing on this recession."
NYU's College of Nursing has doubled enrollment since 2001, to 1,180 students. Terry Fulmer, dean of the college, said the school doubled the size of its facility since 2002, and doubled its full-time faculty to 52.
"We're turning away students because the demand is tremendous," said Fulmer, whose school accepted only 200 students out of 908 applicants for the fall semester. To meet demand, she said the college is getting ready to build a new facility that's twice the size of the current one.
Nine women to every man
To help fill the ranks, the nursing profession is trying to convince men, not just women, to become nurses. The profession is currently 90% female.
"Tradition holds that a guy's going to be a doctor, and the female is going to be a nurse," Neville Lewis, 40, an NYU nursing student who is married to an RN.
Like Sadowsky, Lewis abandoned finance to take up nursing. Since he already had a bachelor's, he qualified for NYU's accelerated 15-month program. Lewis said he majored in political science and mass communications at Midwestern State University in Texas, and then embarked on a 15-year career in the bond and IPO sector at the investment firms Equiserve (now Computershare) and Fidelity Investments.
"I kind of fell into finance after graduation," said Lewis, who had felt the lucrative pull of the finance sector. "You make a lot of money, but do you enjoy it? I was not happy."
After getting laid off from Equiserve in 2002, Lewis took a job at Fidelity and considered going back to school to pursue tax law. But he changed his mind, quit Fidelity in 2007, and started at NYU's nursing school in January, 2008. He expects to graduate in 2009.
"I felt like I could accomplish more by working to heal people, then by helping people fight over money," he said. And as he watched his former sector collapse, Lewis realized that altruism wasn't the only motive to get into nursing.
"Seeing what's happening now, I have no regrets in leaving finance," he said. "People are always going to be sick. We live in an aging society."

Features

These Fortune 100 employers have at least 350 openings each. What are they looking for in a new hire? More

It would be the world's second-biggest economy. See how big companies' sales stack up against GDP over the past decade. More