Bernanke sees recession risk
Fed chairman says economy may shrink - the closest he has come to declaring a recession. Bernanke also defends Bear Stearns rescue.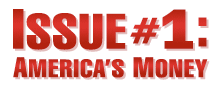 Issue #1: America's Money - Everyday on CNN
NEW YORK (CNNMoney.com) -- Federal Reserve Chairman Ben Bernanke, in his most pessimistic and blunt assessment to date, said Wednesday that a "recession is possible" for the U.S. economy.
Bernanke, speaking before a congressional committee, said he wasn't yet prepared to declare that the economy has fallen into a recession. Instead, he said the economy is still "slightly growing at the moment," but he admitted it is possible the economy could shrink over the first half of this year.
In his opening remarks to the Joint Economic Committee of Congress, Bernanke also said he expects further rises in unemployment and that the economic outlook has worsened since the Fed's economic outlook was released in January.
"It now appears likely that real gross domestic product will not grow much, if at all, over the first half of 2008 and could even contract slightly," Bernanke said, adding that he believes the economy will rebound in the second half of the year.
One of the short-hand measures of whether a nation is suffering from a recession are two or more consecutive quarters in which GDP, the broad measure of economic activity, is negative. His statement seems to suggest that could have occurred in the recently completed first quarter and the second quarter that started Tuesday.
Bernanke pointed out that the technical determination of a recession won't be made until the National Bureau of Economic Research looks at a variety of detailed economic statistics at some point in the future.
"I'm not yet ready to say whether the U.S. economy faces such a situation," he said.
Rate cuts coming to an end?
Bernanke said he believed the Fed's interest rate cuts since September, coupled with more than $150 billion in tax rebates under a recently passed economic stimulus plan, should help lift the economy in the second half of this year.
He dismissed questions by some committee members about whether additional stimulus would be needed later this year, saying Congress should wait until early 2009 to give the current stimulus package a chance to work.
Bernanke's comments about the threat of a recession rattled some investors at first. Stocks fell in early trading but recovered many of those early losses by midday.
And despite recession fears, Wall Street also seemed to interpret Bernanke's remarks as a sign that the Fed may not cut interest rates that much more aggressively.
According to futures listed on the Chicago Board of Trade, investors are now pricing in only a 14% chance of a half-point interest rate cut at the Fed's next meeting April 30, compared to a 24% chance of a half-point cut at the close of trading Tuesday.
A stronger-than-expected reading about private sector jobs from payroll services firm ADP raised doubts about how bad the March jobs figures, to be released by the Labor Department Friday, will be. If the job market is showing signs of improvement, that could mean the Fed would have less reason to slash rates.
Bear Stearns deal defended
Bernanke also defended the Fed's role in arranging and helping finance the fire-sale purchase of investment bank Bear Stearns (BSC, Fortune 500) by JPMorgan Chase (JPM, Fortune 500) last month. He denied it was a bailout and said it's not something he ever wants to do again. But he said he couldn't rule out another such rescue.
He pointed out that Bear Stearns shareholders saw their holdings lose most of their value. "I don't think any company is interested in repeating the experience of Bear Stearns," he said.
Bernanke said he took the actions not to rescue the company but to provide a smooth functioning of financial markets needed by all Americans.
"Our financial system is extremely complex and interconnected, and Bear Stearns participated extensively in a range of critical markets," he said. "With financial conditions fragile, the sudden failure of Bear Stearns likely would have led to a chaotic unwinding of positions in those markets and could have severely shaken confidence."
The Fed's actions were praised by Sen. Charles Schumer, D-N.Y., the chairman of the committee.
"Last month you looked into the precipice of financial meltdown and acted," Schumer said. "It is hard to disagree with the need to take quick and dramatic action to spare our financial system of the risk of the kind of meltdown we saw in the Great Depression."
But Schumer and Sen. Sam Brownback, R-Kan., the ranking Republican on the House-Senate panel, said they both had questions about the decision-making process behind the Bear Stearns bailout, and the implication it holds for future rescues.
Bernanke said, however, that he would answer more questions about this during a Senate hearing on Thursday morning about the JPMorgan Chase-Bear Stearns deal.
New York Fed President Timothy Geithner, Treasury Undersecretary Robert Steel and Securities and Exchange Commission Chairman Christopher Cox are also due to testify at this hearing. So are JPMorgan Chase chairman and CEO Jamie Dimon and Alan Schwartz, chief executive of Bear Stearns.
Help for homeowners urged
Much of Schumer's remarks focused on two topics that were not included in Bernanke's prepared testimony - the Bush administration's recent proposal to change the regulation of the financial sector and plans, now being debated in Congress, to provide help for homeowners having problems paying their mortgages.
"What is the justice of helping Bear Stearns and not millions of homeowners?" Schumer said. "A single homeowner going under does not pose systemic risk, but millions of homeowners going under do."
Bernanke wouldn't comment about a proposed plan to have the Federal Housing Administration provide guarantees to help troubled homeowners refinance mortgages they could no longer afford.
"The Federal Reserve is acting in its sphere of influence. Housing is very important; that's Congress' sphere of influence, not the Fed's," he said in response to a question from Schumer.
Republicans and Democrats in the Senate indicated Tuesday that they were willing to work on a bipartisan agreement on such a measure, although the Bush administration is still reluctant to support it. And some Democrats on the panel were not happy with Bernanke for avoiding the issue.
Sen. Edward Kennedy, D-Mass., became somewhat testy as Bernanke refused to take a position on the issue, and Rep. Elijah Cummings, D-MD, urged Bernanke to take a stand.
"I know it's up to us, but you're the expert. You're the one we depend on. You're the superstar," Cummings said. "So we come to you. I'm just asking for three to four things that you would love to see us do that would help."
Bernanke also didn't say much about the sweeping changes Treasury Secretary Henry Paulson proposed on Monday aimed at modernizing the regulation of the nation's financial system.
Paulson's plan would give the Fed much more power to regulate investment banks and the markets. Bernanke said it was an appropriate time to have discussions about the proposal.
He said he wanted to make sure the Fed would have the resources necessary to take on additional regulatory responsibilities being discussed. He also expressed concern that the Fed not lose any of its current oversight of commercial banks.

Features

These Fortune 100 employers have at least 350 openings each. What are they looking for in a new hire? More

It would be the world's second-biggest economy. See how big companies' sales stack up against GDP over the past decade. More