Avoid hassle at the airport
From airline bankruptcies to flight cancellations and airline mergers, it's going to be a rough season for travelers.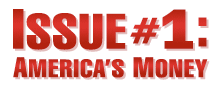 Issue #1: America's Money - Everyday on CNN
NEW YORK (CNNMoney.com) -- Here's a guide to help you survive your upcoming travels.
1. Know your rights
There is no law or regulation spelling out what the airline needs to do for you in case your flight is delayed or canceled. But what your airline will provide is in the airlines' contract of carriage. To find that info, go to the airline's web site. It's a good idea to print it out and take it with you.
For example, you may have the right to a meal voucher if your flight is delayed more than four hours. If you miss a connection because of a flight delay, you may also have the right to be booked on the next available flight.
Compensation is required by law only when you are "bumped" from a flight that is oversold. Airlines almost always refuse to pay passengers for financial losses resulting from a delayed flight, according to the Department of Transportation.
2. Don't use debit
When buying your airline ticket, don't write a check or use a debit card. If you buy a ticket with a credit card, and your flight was cancelled or the airline declared bankruptcy, you stand a good chance of getting your money returned.
Under the Fair Credit Billing Act, you can get a chargeback if you don't receive the goods and services you paid for, in this case your airfare. And some credit card issuers also have extra baggage protection in case your luggage is lost or damaged or if you require emergency transportation services.
3. Be proactive
First, you'll want to get the track record of the airline you're thinking about flying. Go to Flightstats.com. On this website you'll be able to compare the historical on-time record of certain routes or airline carriers.
You can also get information on the airport you plan on using, like security wait times. And remember that when you first book your flight, make sure to put in your cell phone number instead of your home number. Airlines generally have automatic systems that call customers in case there is a delay or cancellation. If you are the one of the first people to be contacted, you'll have a much better chance of getting on a rebooked flight.
And make sure you carry a list of airlines that go to your destination or connections that can help you get there, says Terry Trippler of Trippler Travel.
4. Book now
Airline prices have been steadily increasing, thanks to the rising cost of fuel. If you already know when and where you want to go this summer, you'll be better off booking your ticket now, rather than waiting. That's because if anything, airlines will add fuel surcharges as we get into the summer. And make sure you stay on top of the price. If you book a ticket now and the price drops, you may be able to get a voucher to make up the difference, says Trippler.

Gerri's Mailbox: Got questions about your money? We want to hear them! Send e-mails to
toptips@cnn.com
or
click here
- each week, we'll answer questions on CNN, Headline News and CNNMoney.com.
Features

These Fortune 100 employers have at least 350 openings each. What are they looking for in a new hire? More

It would be the world's second-biggest economy. See how big companies' sales stack up against GDP over the past decade. More