Making sense of the earnings deluge
Some companies are meeting estimates and some are missing forecasts. Some are warning about the future but Big Blue 'feels good.' What's an investor to do?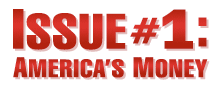 Issue #1: America's Money - Everyday on CNN
NEW YORK (CNNMoney.com) -- Whew! So many earnings and so little time to digest everything. But let's try, shall we?
In the beaten down financial sector, there have been few surprises so far. Merrill Lynch (MER, Fortune 500) posted another sizable loss today, as did Washington Mutual (WM, Fortune 500) on Tuesday. Expect Citigroup (C, Fortune 500) to join the red ink parade Friday morning.
But JPMorgan Chase (JPM, Fortune 500) and Wells Fargo (WFDC), while reporting big drops in profit, still managed to beat expectations, proving that not all banks are in serious trouble.
Drug stocks, usually considered a safe haven in a slowing economy, are showing some signs of sickness, though.
Pfizer (PFE, Fortune 500) reported that profit fell 18% from a year earlier, a bigger drop than expected. And Swiss drug maker Roche reported that revenue missed estimates due to slumping Tamiflu sales.
However, there are some healthcare companies that are not under the weather. Johnson & Johnson (JNJ, Fortune 500) reported better-than-expected results on Tuesday thanks largely to strong sales of medical devices. And yesterday, device maker St. Jude Medical raised its 2008 profit targets.
Turning to tech, IBM (IBM, Fortune 500) blew away estimates Wednesday night and CEO Sam Palmisano did his best James Brown impersonation, saying that Big Blue feels good about the rest of the year. That's good news.
In other news from techland last night, online auction giant eBay (EBAY, Fortune 500) also surpassed forecasts and gave a reasonably rosy outlook for 2008. That also should be viewed as good news - except for the fact that the growth in eBay's active users and value of all merchandise sold on the site is slowing. That's not encouraging.
The disappointments from tech continued this morning. Cell phone maker Nokia (NOK), while also posting results that exceeded estimates, spooked Wall Street by reporting that its market share slid, and warning that the average prices for cell phones would drop due to increased competition and a weakening economy.
The eBay and Nokia results seem to confirm fears that consumers may be pulling back due to the sluggish economy. Profit warnings from other big consumer companies such as motorcycle maker Harley-Davidson (HOG, Fortune 500) and the once-hot shoe firm Crocs (CROX) are further signs of a consumer that's feeling tapped out.
Meanwhile, IBM's rosy forecast, as well as the increased sales outlook from chip kingpin Intel (INTC, Fortune 500) on Tuesday, could be seen as more evidence that corporations may not curtail their tech spending as much as thought.
What's more, any company that does big business overseas, like IBM, is likely to see a lift from the moribund dollar as well as stronger demand from healthier economies abroad.
To that end, United Technologies (UTX, Fortune 500), which makes Otis elevators and Pratt & Whitney aircraft engines among other big-ticket industrial goods, said today that its first-quarter profit rose 22%, beating expectations. And CEO Louis Chenevert said the company was "confident" about its 2008 revenue and earnings guidance despite an "uncertain economic environment."
So what's this all mean? Industrials probably will continue to be solid performers, and other multinationals that don't happen to have the initials GE (GE, Fortune 500) also should fare well in this market.
But for the most part, investors have to look at individual stocks, because there are some gems even in groups that have lagged this year. The banking group may be a mess right now, for example, but there are some bright spots like JPMorgan Chase. Ditto for tech, healthcare and other suffering sectors. Heck, even some big consumer companies like Coca-Cola (KO, Fortune 500) are doing well.
"The writedowns in banks and poor results from consumer companies were not surprising," said Subodh Kumar, an independent market strategist. "But what's noteworthy is that medical device companies are doing quite well and large tech firms are doing well. They don't seem to be giving excuses due to any sort of macroeconomic issues."
Translation: Even in a weak economy and market, there are always going to be winners for investors willing to do their homework.
Issue #1 - America's Money: All this week at noon ET, CNN explains how the weakening economy affects you. Full coverage.
Have you lost your job, your business or your home? Are you raiding retirement accounts to pay the bills? We want to hear from you. Tell us how you're being affected by the weakening economy and you could be profiled in an upcoming story. Send emails to realstories@cnnmoney.com.

Features

These Fortune 100 employers have at least 350 openings each. What are they looking for in a new hire? More

It would be the world's second-biggest economy. See how big companies' sales stack up against GDP over the past decade. More