Momentum builds for foreclosure relief
Key players have gotten behind the idea of government backing for mortgages, and the pressure to act will likely yield a compromise. Key factors: Who'll be eligible and how much risk should taxpayers assume?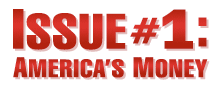 Issue #1: America's Money - Everyday on CNN
NEW YORK (CNNMoney.com) -- Congress isn't done debating how best to stem the foreclosure crisis, but one near-certainty has emerged: Lawmakers will pull together a housing bill that expands Washington's role in helping troubled borrowers.
Key legislators, Bush administration officials, banking regulators and the presidential candidates have lined up behind the idea of letting the Federal Housing Administration back new loans for homeowners at risk of foreclosure.
Several plans have been proposed. All of them would let the FHA insure mortgages for troubled borrowers whose lenders voluntarily write down loans to an affordable level. Once refinanced, the loans could be sold to investors, which in turn could grease the wheels of the mortgage market as a whole.
Democrats and Republicans still disagree on important details including which borrowers would be eligible and how the program would be funded. But those are differences that can be worked out, political analysts say.
"Given election-year pressure and the lack of differences between plans, it's hard to see how they can't get this done," said Jaret Seiberg, senior vice president at the Stanford Group, a Washington policy research firm.
House votes expected soon
The leading Democratic plan - from House Financial Services Chairman Barney Frank, D-Mass. - is the most ambitious one proposed. It would let the government back as much as $300 billion in new loans if lenders reduced the mortgage principal owed to no more than 85% of a home's appraised value.
The Frank bill is expected to be approved by the Financial Services committee next week and likely will go to a full House vote by the first week in May, said Andrew Parmentier, a managing director and policy analyst for Friedman, Billings, Ramsey & Co.
Parmentier expects the House to overwhelmingly approve Frank's rescue plan and he predicts it will then go straight to conference negotiations with the Senate to hammer out the differences.
Frank, speaking on CNN's "Issue #1" on Thursday, said he's optimistic that lawmakers can get a housing package to President Bush by the end of May.
The crux of the debate
While critics worry that an FHA rescue plan could amount to a bailout, supporters say it's not since everyone involved - lenders, borrowers and mortgage investors - would make a sacrifice.
Lenders get 100% backing from the FHA if a loan goes south. In exchange, the lender takes a "haircut" - reducing the principal owed and converting adjustable-rate loans to fixed-rate mortgages.
Borrowers get to keep their homes, but they would pay a premium to the FHA for the mortgage insurance and they would have to give a small portion of their equity to the FHA when the house is sold. They would also have to show they can afford the newly refinanced loan.
Mortgage investors - while they would sacrifice some future income from loans that have been reduced - would have more confidence investing in the new loans since the refinanced loans will be affordable and the borrower therefore will be more likely to pay them back.
Those who aren't so enamored of the idea - like Sen. Richard Shelby, R-Ala., ranking member of the Senate Banking Committee - question the fairness of laying the risk of so many potential foreclosures at the feet of taxpayers. The FHA is not supported by taxpayer money, but it could be if its revenue from premiums and fees is overwhelmed if a substantial number of the borrowers in the new FHA-backed loans default.
Frank's office estimates potential government losses at 1% to 2% of the $300 billion, or up to $6 billion. However, those estimates are not official. In considering the merits of a bill, lawmakers must rely on cost estimates from the Congressional Budget Office, which has yet to weigh in. (See clarification below.)
Critics also contend that it will be hard to ensure the plan doesn't end up helping homeowners who knowingly overreached when they bought their homes.
They question, too, whether the government should be interfering in market dynamics in the first place.
But in the end, two factors may win out. There is growing recognition that millions of foreclosures - and a stagnant housing market - can harm the economy and hurt taxpayers in other ways. And in an election year when Americans' biggest assets - their homes - are losing value, critics on both sides of the aisle can't afford to buck voter concern.
Path to compromise
The White House has signaled that it is amenable to a broader role for the FHA. Last week, it said it would let the FHA back refinanced loans of borrowers who have been delinquent in their payments.
But that change is only expected to help an additional 100,000 people this year, a far cry from the estimated 1.5 million people Frank's plan could help.
A final bill - most likely to be brokered between Frank and the Treasury - will land on middle ground.
Frank, perhaps acknowledging the compromises ahead, recently backed down from that 1.5 million estimate. "The more risk you take, then maybe the more good you can do. But it's a very inexact line," he told the Washington Post Wednesday. "If you can help hundreds of thousands of families, I think that's a pretty good deal."
Government risk will be a key area for compromise. To reach a deal, Seiberg said, negotiators must accomplish two things. First, make sure lenders give up enough principal so the government isn't subsidizing them. And second, make sure borrowers pay enough - in premiums to the FHA and in equity to the government when they sell the house - to give the program the best chance of paying for itself.
Another issue on the table: eligibility requirements. The program needs safeguards against borrowers who tried to game the system during the housing boom.
Frank told CNN Thursday he thinks the final housing package will include other legislation that the White House has been calling for, includingmodernization of the FHA.
Said Frank, "I think there's a very good chance - much better than even - that we could put together a package that, while the president wouldn't be thrilled with every piece of it, there'd be enough that he wanted so that we could get his signature."
Clarification: An earlier version of this article reported what Frank had said were the CBO's estimates of potential government losses. But the House's Financial Services Committee later released a statement indicating that the estimates, which were also included in a Committee document, "were ours and should not have been attributed to CBO."

Features

These Fortune 100 employers have at least 350 openings each. What are they looking for in a new hire? More

It would be the world's second-biggest economy. See how big companies' sales stack up against GDP over the past decade. More