Antique shoppers' best-kept secret
Estate sales can be treasure troves for deeply discounted art and collectibles. What are you waiting for?
301 Moved Permanently
---
nginx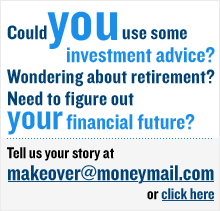 (Money Magazine) -- Anyone who appreciates antiques or collectibles understands the bliss that comes from scoring some one-in-a-million piece at one-hundredth of its price -and then telling everybody about your amazing catch. Perhaps the best place to discover that perfect find, and a best-kept secret of antiques dealers, is the estate sale.
You've never been? Estate sales happen when a homeowner dies, empty-nesters downsize or a couple moves on after divorce. The folks who run these sales, usually liquidation firms, go through the contents of the house, price everything at a discount and then host a two-day sale with the goal of emptying the contents fast.
The sellers' time crunch can be your gold rush: Shopping estate sales can be a great way to score deals on collectibles and antiques - think baseball cards, mid-century modern furniture, Persian rugs, old coins or vintage toys. You've got to be willing to sort through the detritus of everyday life (a.k.a. junk), but the payoff can be impressive.
"It's not unusual to pay $25 for something worth $500," says Mark Baker, co-author of "Estate Sale Riches." Here are the secrets to getting your hands on the good stuff and closing the deal.
Secret: It's easy to get the inside track on the best sales.
For sale listings, look at newspaper classifieds and sites like EstateSales.net. But you can also type your city and "estate sale services" or "estate sale liquidation" into a search engine to find local firms. At these companies' websites you'll find info on coming events and may be able to sign up for e-mail alerts.
For obvious reasons, you'll want to focus on well-to-do areas. Historical neighborhoods are a good bet too, since residents may have collected items that fit with the period of the house. Those advertised "everything must go" tend to offer the best deals "because the sellers are less likely to have removed valuable items by picking over which they want to keep and which they don't," says Baker.
If you're in search of something specific, you don't have to waste time visiting sales that don't have what you want. Call local firms and ask them to alert you when the object turns up. Firms are often willing to do this even if you're not a regular customer, says Diane Hudec, owner of Diane Hudec Estate & Liquidation Sales in Chicago.
Secret: You can suss out the goods in advance.
To determine whether something is a real bargain, you need to know its market value. If you have a specific interest - Eames chairs, for example - you may already know this information.
But if you're just going to the sale to troll, check out the website of the liquidation firm beforehand. The firms often post descriptions and pictures of what they think are the most interesting pieces. That doesn't mean there aren't other things you'd find even more appealing, but at least you can get a sense of what style to expect. If you knew you'd find Murano glass and that was something you liked, you could look up similar items on eBay.com and LiveAuctioneers.com to see what people are offering, a good indication of value.
Secret: You may be able to get in ahead of the pack.
Most sales happen on weekends, all day Saturday and all day Sunday. But sometimes firms hold previews on Friday, allowing select customers to come in before the general public. Getting on that list can be as simple as calling the firm, expressing your interest in a type of furniture or art and asking whether there's a preview.
If you're told the sale is closed, just show up that day, suggests Sanford Cohen, proprietor of Estate Sales Los Angeles. "Rather than ask 'Can I come in?' say something like 'I understand you have some Tiffany lamps. What colors are they?'" Engage the person running the sale in conversation and hopefully you'll hear "Why don't you come in and see?" rather than "They're red."
Secret: For the public sale, timing is everything.
No worries if you can't get in early; there are still deals to be had by the time the doors open to the public. But you'll want to show up a few hours ahead in order to get dibs, especially if there are a lot of antiques and collectibles for sale. Estate-sale goers line up early, taking numbers to mark their place. Small groups are let into the home, and you've got to wait for folks to leave before you can enter.
If you can't be on the front of the line the first day, roll in close to the end. "The last hour on the first day is a good time to negotiate," explains Joe Rosson, co-author of "Price It Yourself!" "The sellers figure they're closing down, so they might as well make the sale now at a better price." They will be even more flexible the last hour of the last day, though there may not be much left.
Secret: You can learn from the pros.
Besides regular Joes like yourself looking for a treasure, you'll probably rub elbows with antique and art dealers seeking items to resell, serious collectors in search of a particular painting or a missing piece of china, and eBay hobbyists seeking quick turnarounds. Don't be intimidated by other shoppers - they're not necessarily eyeing the same stuff you are, and if you make nice, they may give you a heads-up about what's a good deal.
Secret: It's not too late to do research once you're at the sale.
If you're not sure if an item is valuable or you're having trouble telling whether it's a rare gem or a reproduction, phone a friend at home and ask him or her to look up information about it online. Say the sale has a plethora of antique Noritake china: You can ask your partner to do a search on what markings are important and which patterns are most valuable. Your friend can also go to the auction sites mentioned earlier to help you obtain a ballpark value.
Secret: You can get an even better price than the one that's marked.
The firm is eager to empty the house, so you have bargaining power on your side. If there's one particular item you're trying to get on the cheap, simply say, "Could you go a little lower on this price?" or "Is that the best you can do?" It's better to leave the question open-ended, but if you do name a number, don't make it any lower than 50% of the price marked. "It'll tick off the person running the sale," says Rosson. "They'll feel disrespected, and you'll be treated badly as a result."
If you can't get to your sweet spot on a big-ticket item, leave behind a written bid with your name and number; go as low as you want on this one. "Let's say you don't want to pay $800 for a dining room set but you're willing to pay $500," says Hudec. "If that item doesn't sell, near the end of the last day we go through the bids and see who the high bidder is, and he gets to purchase the item. That works out about 60% of the time."
Secret: One chip can ruin everything.
Damage can seriously reduce the value of an antique or a collectible, says Baker. "A Roseville vase that is perfect would sell for $200, but if it has a crack in it, it's worth $20." Thus it's crucial to give any goods you're interested in a thorough once-over.
Look particularly for scratches, cracks, chips, color inconsistencies, water damage, wear and lack of sturdiness, especially with furniture. All sales are final, so once you fork over the cash, the item - whether trash or treasure - is ours to keep.
Tip
If you go to an estate sale with your spouse or a friend, divide and conquer, going in opposite directions once you enter the house and each picking up things that you want and that you think your partner might like. Four hands are better - and faster - than two.

Are you on track for an early retirement? Tell us why and send us your photos and videos. Include your financial details and your family could be profiled in a future column of our Millionaire in the Making series.

Send feedback to Money Magazine
Features

These Fortune 100 employers have at least 350 openings each. What are they looking for in a new hire? More

It would be the world's second-biggest economy. See how big companies' sales stack up against GDP over the past decade. More