First stimulus checks arrive - What you need to know
Washington has started distributing the first wave of 130 million payments. The aim: Juice the economy by boosting consumer spending.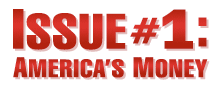 Issue #1: America's Money - Everyday on CNN
NEW YORK (CNNMoney.com) -- The federal government on Monday started depositing checks into the bank accounts of 800,000 Americans in the first installment in a weeks-long effort to boost the economy.
Checks will be distributed to most tax-paying Americans.
Overall, the Treasury will distribute more than $110 billion to 130 million taxpayers by July.
The government hopes to stimulate the flagging economy by putting some extra cash in people's pockets. President Bush and Congress came together earlier this year to pass a so-called economic stimulus package.
When can I expect my payment?
The order in which tax filers will receive their rebates will be based on the last two digits of their Social Security numbers, when they filed their '07 tax forms and whether they opt for direct deposit.
The Treasury Department said it hopes to get the first $50 billion out by the end of May. People who use direct deposit will get their payments soonest. By the end of next week, checks will have been deposited into the bank accounts of 7.4 million people. Most people will get their payments by July 11.
If you're a laggard or had to file for an extension, you'll still get a check but it may not come until the end of the year - probably in time for Christmas shopping.
Who will be getting checks?
One-time payments will be sent to at least 117 million low- and middle-income households, 20 million senior citizens living off of Social Security and 250,000 disabled veterans.
To be eligible for a full rebate, single tax filers must have 2007 adjusted gross income (AGI) below $75,000 and joint filers must have AGI below $150,000.
Single filers with AGI below $75,000 will get rebates of as much as $600. Couples with AGI below $150,000 will receive rebates of up to $1,200.
In addition, parents will also receive $300 per child under 17; there is no cap on the number of qualifying children eligible.
Tax filers who do not owe income taxes, but have at least $3,000 in income - which can include Social Security and disability payments - will get $300 rebates per person or $600 per couple.
The stimulus allows for a 5% phaseout rate for households above the income caps of $75,000 for single filers and $150,000 for joint filers. The rebates of those taxpayers will be reduced by the amount of income above the cap multiplied by 5%.
Will I have to pay it back?
No. And here's why.
Your stimulus payment is a one-time tax cut - an advance on a credit you'll receive on your 2008 return. You will not owe tax on your payment when you file your 2008 tax return, and it will not increase the amount you owe or reduce your 2008 refund.
The stimulus payment is based on your 2007 income initially. If it turns out that your 2008 income and number of children would have qualified you for a larger rebate than the one you received, you'll be sent the difference. If it turns out your 2008 income was lower than in 2007 and you should have gotten a lower rebate, you get to keep the difference.
"If you were supposed to receive a larger payment than you did, you will get the extra money," said Treasury spokesman Andrew DeSouza. "If you received more than what you should have gotten, you will not be penalized."
OK, how do I get my check?
You must file a federal tax return for 2007.
Some low-income workers, Social Security beneficiaries and others are not required to file a return but are still eligible to receive stimulus checks. To receive their payment, they must file a 1040A federal tax form by Oct. 15 and write "Stimulus Payment" at the top, or use a special electronic form located on irs.gov.
Beyond that, leave the rest of the work to the IRS, which will calculate how much you will receive and send you your check.
- CNNMoney.com staff writers Jeanne Sahadi and Catherine Clifford contributed to this report.
Issue #1 - America's Money: All this week at noon ET, CNN explains how the weakening economy affects you. Full coverage.
Under the government's economic stimulus plan, 130 million people will receive tax rebate checks for $300 and up, starting Monday. What do you plan to do with your check? How do you think the stimulus plan will affect the economy? Send us your photos and videos, or email us and tell us what you think.

Features

These Fortune 100 employers have at least 350 openings each. What are they looking for in a new hire? More

It would be the world's second-biggest economy. See how big companies' sales stack up against GDP over the past decade. More