Lawmakers aim at credit card companies
Bill introduced by Dodd is the latest proposal trying to get tough on abusive practices of credit card industry.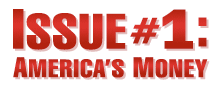 Issue #1: America's Money - Everyday on CNN
NEW YORK (CNNMoney.com) -- A group of Democratic lawmakers unveiled sweeping legislation Wednesday that promises to shield consumers from harmful, and in some instances predatory practices, by the credit card industry.
Introduced by Sen. Christopher Dodd, D-Conn., the Credit Card Accountability, Responsibility and Disclosure, or CARD Act, would take aim at industry billing, marketing and disclosure practices at a time when credit card debt has become an issue of importance to a growing number of Americans.
"This bill will stop abusive credit card practices that drag so many Americans and their families further and further into debt," said Dodd, who chairs the Senate Banking Committee.
The proposed legislation would prohibit, among other things, issuers from engaging in practices like charging customers fees to pay bills by phone or so-called universal default, which allows an issuer to raise interest rates if a consumer is late paying any other bills. Consumers under the age of 21 looking to open an account would also have to get the signature of a parent, guardian or another individual willing to take responsibility for the debt.
Action on the Hill
The bill is the latest piece of legislation to surface in Congress trying to make the credit card industry more consumer friendly.
Earlier this year Rep. Carolyn Maloney, D-N.Y., offered a nine-point legislative plan dubbed the Credit Cardholders' Bill of Rights. Sens. Robert Menendez, D-N.J., and Carl Levin D-Mich., both of whom endorsed Dodd's bill, have also introduced their own proposals.
The Federal Reserve and two other federal regulators are expected to outline their own set of rules later this week.
Facing heightened scrutiny and demands from Congress over the past year to changes their ways, some of the nation's largest credit card companies have revised their policies.
A year ago, Citigroup put an end to the practice of "universal default," which allows an issuer to raise interest rates if a consumer is late paying any other bills. And last fall, JPMorgan Chase announced it would work to help its customers better understand and manage their accounts through clearer pricing.
But widespread changes have not been forthcoming, said Dodd.
"Over the past year, some credit card companies have improved the way they do business," he said. "Regrettably, far too few have embraced this call."
Industry: 'Unintended consequences'
Representatives of the industry, however, have warned that the passage of new legislation could hurt all card-carrying consumers. Credit could become less easily available, while cardholders could face higher interest rates.
"We are concerned that the changes outlined in this legislation would have serious, unintended consequences such as unfairly raising the cost of credit for consumers - even those who have a record of managing their credit well," said Edward Yingling, chief executive of the American Bankers' Association.
A growing number of Americans, facing rising unemployment and higher inflation, turn increasingly to their credit cards to help make ends meet.
Based on the most recent data from the Federal Reserve, the average American family carries an average of $2,200 in credit card debt.

Features

These Fortune 100 employers have at least 350 openings each. What are they looking for in a new hire? More

It would be the world's second-biggest economy. See how big companies' sales stack up against GDP over the past decade. More