$5 gas near, 78% of Americans say
A vast majority of consumers expect to shell out $4 and even $5 a gallon this year, according to a recent poll.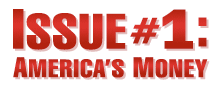 Issue #1: America's Money - Everyday on CNN
NEW YORK (CNNMoney.com) -- Americans are already paying through the nose for gasoline, and they think it's only going to get worse.
A CNN/Opinion Research Corp. poll found that 94% of respondents expect they will have to pay $4 a gallon sometime this year - and 78% said they figure it will hit $5.
The national average for gasoline was $3.61 on Monday, according to motorist group AAA.
Consumers' fears that they will have to pay more have intensified. A year ago, 79% thought gas would cost $4 by the end of 2007 and only 28% feared $5 gas.
At the same time, high prices seem to be easier to swallow now than it has been for most consumers in the past. Of the more than 1,000 American adults surveyed in the poll, conducted April 28-30, 60% said high fuel prices have caused hardship for them or their household. That's down from 72% in March and 66% during the same time last year.
Demand for gas is down
But if Americans feel better able to absorb the rising price of gas, it might be because they are driving less. In fact, demand for gas is far below the average for this time of year.
"It takes a big jump in prices to alter commuters' behavior, but it appears we have now approached that level," said Stephen Schork, editor of energy industry newsletter The Schork Report.
And with crude oil topping $120 a barrel for the first time Monday, gas may continue its historic rise.
"With oil prices so high and demand so low, refiners' incentive to produce gasoline is very thin," noted Schork, saying that low gasoline supplies have meant higher prices for consumers.
In addition to cutting back on driving, consumers are also buying more fuel-efficient vehicles. U.S. automakers reported a continued drop in SUV and truck sales in April, but smaller cars and hybrid vehicles have increased dramatically. Sales of Toyota's hybrid Prius rose 67% in April.
No end in sight
Of course, for some Americans in California, Hawaii, and other western states, $4 gas is already a reality. Gas prices have set record after record, rising 18.4% nationwide this year. Most of that increase has come in the past month.
Last month, the U.S. Department of Energy said that the national average price of gasoline would hit a high of $3.60 this year. But gas prices have already surpassed that forecast well before the typical peak in gasoline prices in June, leading some analysts to raise their forecasts toward a high beyond $4.
"For gas prices to come down significantly, we'll have to see a material depreciation in the value of crude, but with prices hitting $120, it doesn't look like that's happening any time soon," Schork said.
"We'll see a national average of $4, $4.10, $4.20 and maybe even $4.30," added Schork, saying that $5 gas was indeed possible in certain parts of the country by the end of the spring.
Where do consumers place the blame? With oil companies like ExxonMobil (XOM, Fortune 500) and Chevron (CVX, Fortune 500) taking home record income in the past year, 83% said oil companies are making too much profit.

Features

These Fortune 100 employers have at least 350 openings each. What are they looking for in a new hire? More

It would be the world's second-biggest economy. See how big companies' sales stack up against GDP over the past decade. More