Gas hits cabbies: More hours, less pay
As costs soar with gas prices, cities are raising fares and adding fuel surcharges. But many drivers are finding it hard to make a living.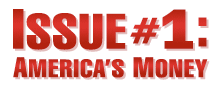 Issue #1: America's Money - Everyday on CNN
NEW YORK (CNNMoney.com) -- Mikhail Glikberg remembers when he made a decent living as a taxi driver in Boston. He could work a 12-hour shift and take home up to $80 a day after expenses.
That was a few years ago. Now, with gas above $4 a gallon, he pays up to $60 a day at the pump instead of $15. He's lucky if he clears $20.
"Sometimes I ask myself at night when I don't make anything, "Why do I do it?" said Glikberg, 51, who has cruised the Boston streets for 17 years. "Whatever I make, I spend on gas."
While all drivers are reeling from soaring fuel prices, cabbies are feeling the crunch more than most. They spend an average of $14,400 a year on gas, up 42% over the past two years, according to the Taxicab, Limousine & Paratransit Association, a Rockville, Md.-based trade group.
But unlike those in other industries, cabbies can't just raise rates to cushion themselves against the price spike. In most places, taxi fares are regulated by the local government, leading drivers to petition officials for help. The latest drive came Monday, when New York City cabbies asked for a $1 fuel surcharge.
Drivers are doing what they can to reduce their expenses and make more money. Some are working longer hours or more days. Others are trolling for rides less or spending more time at the airport, where they can shut off their engines. A few are turning in their car keys and looking for other jobs.
"Some drivers are literally deciding whether to buy a tank of gas or buy food," said Donna Blythe-Shaw, staff representative for United Steelworkers, which represents the Boston Taxi Drivers Association, which is asking for a fare hike.
Raising rates
At least 34 communities, including Las Vegas and Philadelphia, have raised rates over the past two years, according to the trade group. Another 11 - Miami and Chicago, among them - have approved temporary fuel surcharges ranging from 50 cents to $2.50 per trip. Other places, such as Boston and Milwaukee, are considering giving a boost to cabbies' bottom lines.
"Because most cities are in the process of adjusting the rates, drivers are holding on," said Alfred LaGasse, the group's chief executive office. "But some communities are awfully slow to respond."
Boston cab drivers, who haven't seen meter rates change in six years, want fares to go up to 45 cents per one-eighth mile, an increase of 15 cents, and the starting rate to rise to $2.75, a 50-cent jump. This would hike the cost of a 4-mile ride by about $5, Blythe-Shaw said. The Boston Police Department, which regulates rates, should decide whether to approve the proposal in coming weeks.
The New York Taxi Workers Alliance, meanwhile, Monday asked the city for a fuel surcharge of $1 when gas costs more than $3.50 a gallon and $1.50 if it goes above $5 a gallon, said Bhairavi Desai, the group's executive director. Cabbies now are paying up to $1,200 more a month for fuel, which is coming out of their pocket, she noted.
The city's Taxi & Limousine Commission, however, said that current circumstances do not warrant a surcharge, noting the drivers have received two fare increases since 2004.
Government officials say the surcharges and rate hikes generally have not met much opposition from the public. They said they favor surcharges pegged to the price of gas because they are easy to implement, temporary and can be re-evaluated. That's why Miami, for instance, recently revamped its laws to implement a fuel surcharge, said Cathy Peel, director of Miami-Dade County's Consumer Service Department.
Balancing interests of passengers
However, officials said they have to keep in mind the interests of passengers and the tourism industry. Higher fares could have a ripple effect. And, they could even backfire on cabbies if a rate hike prompts more people to walk or take public transit.
"At some point you have to ask what's going to stop people from taking a cab," said Norma Reyes, commissioner of Chicago's Department of Consumer Services, which oversees rates. "Will a fare increase reduce the income a driver is making because less people will take cabs?"
Even the fuel surcharge isn't helping, some say. But many cabbies have little choice but to bear it and find a way to make ends meet, said Diego Feliciano, president of the South Florida Taxicab Association. Often, cabbies are immigrants with little experience beyond driving, he said. This makes it hard for them to find other jobs, particularly in a weak economy.
Take Henry Gomez, who has driven a cab in Chicago for 12 years. He said he finds passengers take the surcharge out of his tip. So he has to drive more, cruising up to 14 hours a day instead of 12.
Moreover, he's lost his weekends. Gomez used to work a half day on Saturday and take Sunday off. Now he works a full shift on Saturday and a half day on Sunday.
"I have to work more hours to make less money, but I don't have a choice," said Gomez, adding that another line of work isn't an option for him. "If they keep raising prices, I don't know what I'm going to do. But with this economy, where are you going to find a job?"

Features

These Fortune 100 employers have at least 350 openings each. What are they looking for in a new hire? More

It would be the world's second-biggest economy. See how big companies' sales stack up against GDP over the past decade. More