Cruelest summer for teen jobs since 1958
June employment for teenagers drops nearly 40% below 2007 levels as companies cut extra positions. Summer hiring for teens at lowest pace in 50 years.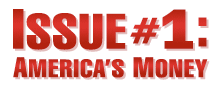 Issue #1: America's Money - Everyday on CNN
NEW YORK (CNNMoney.com) -- Teenagers are finding jobs much harder to come by this summer, as employers trim payrolls amid a slumping economy.
According to an analysis of U.S. Bureau of Labor Statistics data by global outplacement consultant Challenger, Gray & Christmas, teen employment grew by only 683,000 jobs in June, 38.7% below the 1.1 million new positions that teens were able to fill in June of last year.
"This tells you how sparse and thin the job market is right now," said Challenger, Gray & Christmas Chief Executive John Challenger. "Companies are cutting back to their core and cutting out their extras."
June is typically the peak month for teen hiring, yet this June marks the first since 2004 in which companies added fewer than one million new jobs for 16- to 19-year olds.
"Companies tend to hire teens to build their pipelines for the future and give kids a chance to get into the workplace," said Challenger. "But those jobs are the first ones that companies cut back when they need to pare down."
A rebound in July is unlikely, Challenger said, because July employment has fallen an average of 43% from June levels over the past 10 years.
If the average holds, total summer hiring in May, June, and July would be about 1.2 million, which would be the smallest gain in teen summer employment since 1958.
Teen employment also fell in the most recent recessions of 2001 and 1991, but the drop was not nearly as pronounced, noted Challenger.
"This is pretty drastic," Challenger said. "You don't see drops like this too often unless the economy is in a recession."
The struggling U.S. economy has put a stranglehold on companies looking to hire new employees. In just the first half of 2008, the economy lost 438,000 jobs.
"This is about the sluggishness in the economy, rather than a long term change that's part of companies discounting teens," said Challenger. "Our economy, from a labor standpoint, has taken a nosedive in the last 3 months."

Features

These Fortune 100 employers have at least 350 openings each. What are they looking for in a new hire? More

It would be the world's second-biggest economy. See how big companies' sales stack up against GDP over the past decade. More