Bye bye baggage claim
With rising baggage fees, you could be better off shipping your luggage the next time you fly.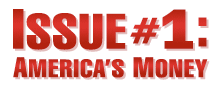 Issue #1: America's Money - Everyday on CNN
NEW YORK (CNNMoney.com) -- The skyrocketing price of fuel has already made it costly to fly, but now getting your luggage on board is pricier too, causing some travelers to consider sending it separately.
On Tuesday, Delta Air Lines Inc. (DAL, Fortune 500), the nation's third-largest carrier, announced that it will double its charge for checking a second bag on domestic flights from $25 to $50. Most major carriers already charge $25 to check a second suitcase, but they could follow Delta's lead and raise their fees as well.
Tack on charges for luggage that weighs over 50 pounds (a hefty $50 to $90 fee) or oversized bags (that's another $100 to $175) and you could be looking at some serious surcharges, not to mention schlepping.
That's why flyers are starting to consider shipping their baggage instead.
Luggage-free travel
If you pack ahead of time, FedEx (FDX, Fortune 500) and UPS (UPS, Fortune 500) will ship your luggage to anywhere in the United States for about as much as it would cost to check it.
For example, sending a 40-pound suitcase from New York to Disney World is about $50, including insurance up to $500 (which airlines certainly don't offer). But this least expensive option takes about 5 days, and would require a little planning ahead. Three-day air and overnight are much pricier. Remote distances will also cost more, but FedEx.com and UPS.com have rate calculators that factor in distance, weight and travel time.
In addition to possible cost savings, delivery services have other potential advantages over airlines such as delivery confirmation and insurance for lost luggage. Despite the fact that they've begun charging for baggage services, airlines do not offer any of these services and will not refund your money if your luggage doesn't arrive with you.
But even if shipping your luggage is cheaper and more efficient than flying with it, there are some other considerations.
Before you ship, you should contact the hotel first to make sure they will accept luggage and can store it securely until your arrival, recommends Sally Davenport, a FedEx spokeswoman.
Neither UPS nor FedEx advocate sending your luggage to an international destination. Some countries won't accept packages containing personal affects and others have duties and taxes that could cost you. Plus, "there's no telling how long it will take," said a UPS spokeswoman.
Also, some of your items may never get off the ground. Aerosol sprays, perfume, cologne and nail polish remover are all considered dangerous goods and can't be shipped.
Another thing to consider is that these shipping services are not designed for luggage and sticky air bills can easily get dislodged from suitcase surfaces. Davenport recommends including an address bill inside the bag just in case the tag gets lost so your luggage can eventually be identified and returned.
If you don't want to worry about it, there are services that will do that for you. Houston-based Luggage Express will pick up your luggage right from your front door and a concierge will monitor it until it reaches your destination.
But all that customer service does come at a cost. Sending a medium-sized suitcase from New York to Orlando is a little more than $100 each way, although using the promotion code "gasbreak" will save 15% on deliveries before Sept. 30.
But if you're going to splurge, you might just consider bucking up for Business Class next time you fly. First Class and Business customers are able to check up to three bags at no charge.

Features

These Fortune 100 employers have at least 350 openings each. What are they looking for in a new hire? More

It would be the world's second-biggest economy. See how big companies' sales stack up against GDP over the past decade. More