How bad is the economy? You weigh in
Readers had lots to say about whether the economic slump is almost over or just beginning.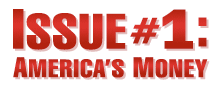 Issue #1: America's Money - Everyday on CNN
NEW YORK (CNNMoney.com) -- More bad news on the economic front today. GM reported a whopping $15.5 billion loss. And the economy lost 51,000 jobs in July.
And even though the number of job losses was lower than expected, the unemployment rate edged up to 5.7%, higher than forecasts.
So is the economy going to get significantly worse over the next few months, or are we actually closer to the end than the beginning of this...slump, downturn, recession or whatever you want to call it?
That's the question I asked readers in yesterday's column. And as usual, many of you responded with some interesting perspectives on the economy.
Most of the people disagreed with my take over the past few months....namely that the economy, while certainly in sorry shape, is heading toward an eventual recovery and that conditions are not as bad as some people make them out to be.
"I truly feel we are in for a long haul when it comes to this recession. There is still alot of truth telling that needs to come to the market, and the consumer will bear the results," wrote Don from Indianapolis. "Until housing regains its footing, the economy is a house on sinking sand."
I agree with Don that the real estate market has a ways to go before it bounces back. But there are some small signs that the housing market may finally be bottoming out.
On a month-to-month basis, price declines are slowing. And new home sales in June were better than expected. What's more, new home sales figures for May were revised upwards.
Now yes, I realize prices are still falling, as are the number of homes sold. But we need to be realistic. The market has to stabilize first before it can recover. The numbers reported about the housing market this week suggest that the stabilization is beginning.
In yesterday's column, I also pointed out that by historical standards, economic downturns tend to be relatively brief. So if this slump began last fall as many believe, it could be over within the next few months...even though the recovery process may take awhile and still feel like a slowdown.
Once again, a lot of you disagreed.
"This isn't like your dad's recession. This is a WHOLE new ballgame. The MBA's have outsourced SO many jobs that there is nothing left to manufacture to turn this economy around," wrote James in Detroit. "Basically this country NEEDS to MAKE stuff. Look at all the emerging and solid economies around the world. Show me one that is strictly an importer and doesn't manufacture STUFF."
"The economy is tanking everywhere I look - nobody I know is spending like they used to (which is a good thing) and there is only one question left - is this the Great Recession or the Great Depression?," added Walt in NYC. "It all depends upon consumer spending. We wont recover from this for a least several years - so don't hold your breath and try to call a bottom. The bottom is a long way off and nobody knows how far down it will go yet."
James is correct that the U.S. is certainly not the manufacturing powerhouse it used to be. The woes facing GM (GM, Fortune 500), Ford (F, Fortune 500) and Chrysler are a great example of that. But I take issue with this notion that the U.S. has turned into a country that produces nothing and imports everything.
Last I checked, one of the big reasons why the economy has actually held up better than it might otherwise be doing considering the problems in the housing and credit markets is strong growth in exports. Emerging markets like China, India and Brazil are importing lots of American goods.
Companies ranging from tech giants Apple (AAPL, Fortune 500) and IBM (IBM, Fortune 500) to consumer goods makers like Pepsi (PEP, Fortune 500) and Procter & Gamble (PG, Fortune 500) - which all, by the way, are big sources of employment in the U.S. - have been reporting solid earnings lately thanks to healthy international sales.
As for Walt's comment, I also live in New York City. And while I don't see an economy that's vibrant, I also don't see one that's "tanking." Plus, Walt admits that the fact consumers aren't spending like they used to is a good thing. So I fail to see why we should term this a Second Great Depression simply because people finally start to live within their means.
If consumers start buying smaller, more fuel-efficient cars instead of SUVs, that makes this a depression? And I'm the one who's accused of having my head in the clouds?
Along those lines, Chris from Chicago raised a good point about what's happening now in the economy.
"Consumers have pulled back, but what I hear about most is a lifestyle change. I believe we are in for 10 years of relatively flat growth. Not the end of the world, just a sea change in how people will live and what is really important," he wrote.
And Corbin from Oklahoma City wrote that he thinks many consumers should look in the mirror before blaming others for the sorry state of the economy.
"Many of the hard times today are the fault of the people who swipe their home ATM to buy another new SUV or a house beyond their means. It is certainly a tough lesson to learn, but it has to happen," he wrote. "People who lived beyond their means now can't pay back that debt due to ballooning costs. Turns out they should have saved money while they could."
I agree to a certain extent that some people made irresponsible decisions. But it's overly simplistic to suggest that the only reason the economy is in tough shape because consumers were reckless and overextended themselves.
For many people, the changing nature of the economy - from one that relies less on manufacturing and more on services - is causing a lot of pain that has nothing to do with paying more than they could really afford for a home.
"Many of us ARE doing the right thing and are still in a pickle because of circumstances beyond our control!!!!" wrote Fred in Columbus.
Of course, not everyone is full of apocalyptic thoughts about the economy. Several readers agreed with me that the negativity is being blown out of proportion.
"Look, companies are making record profits, 98% of homes are being paid for on time, and my last trip to Home Depot I was fighting the crowds (somebody out there is spending) this "recession" is the media looking for some news, 1.9% growth ain't great but it is growth," wrote D. from Colorado Springs.
I do take issue with the comment that the economic downturn is a creation of the media. But I agree with D. that one big difference between this recession and others is that so far, many big companies are still doing well. The financial, auto and airline sectors are certainly getting hit hard, but many other industries are thriving.
To that end, Mike from Redwood City, Calif.. pointed out that the biggest problem the economy faces now is that it is an economy in transition.
"The economic slump comprises industries that are slumping (airlines, autos, homebuilding, mortgages, real estate, etc.) and industries that are expanding (agriculture, energy, health care, mining, technology, etc.). The gains outnumber the losses, so we get slow growth. But, the growth is slower than the rate of productivity gains, so jobs are slowly shed."
I've said it before and I'll say it again. This is a bad downturn, one that is hurting many consumers much more than the recession of 2001 and even the recession of 1990-1991. But it's still a cyclical downturn, plain and simple.
I think Mike put things in perspective really nicely.
"This slump will eventually end, and growth will return. Then, some day, we'll have another slump. It goes on and on and on and on," he wrote.
People would be wise to remember that. This is not the beginning of a spiral into economic obscurity.
Issue #1 - America's Money: All this week at noon ET, CNN explains how the weakening economy affects you. Full coverage.
Have you had to raise cash this year for an unexpected expense? We're looking for people who got the cash by doing one of the following: Took out a home-equity loan, borrowed money from family or friends, borrowed against a retirement account such as a 401(k), sold a life-insurance policy. Is that you?
Drop us a line at realpeople@moneymail.com, and you may be spotlighted in Money magazine and on CNNMoney.com. Please tell us why you needed the cash, how much cash you raised by doing it, when you did it and if you were happy with your decision. Also please include your name, age, city, contact information and a recent family photo.

Features

These Fortune 100 employers have at least 350 openings each. What are they looking for in a new hire? More

It would be the world's second-biggest economy. See how big companies' sales stack up against GDP over the past decade. More