Looming job cuts march on - report
The number of job cuts announced in July jumps 26%. Airlines and financial firms top the list, according to a monthly study.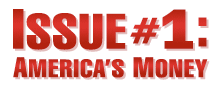 Issue #1: America's Money - Everyday on CNN
NEW YORK (CNNMoney.com) -- The nation's employers continue to put jobs on the chopping block at a steep rate as the economy struggles, according to a new report.
Challenger, Gray & Christmas, an outplacement consultancy firm, said Monday that planned job cuts announced by employers in July jumped 26% to 103,312 from 81,755 announced in June. That's up 141% from a year ago, when employers announced planned job cuts totaling 42,897.
The July figure marks the second-highest number of planned job cuts this year, rivaling the May reading that showed 103,522.
"We have seen job cuts increase in the majority of industries that we track," John Challenger, chief executive of Challenger, Gray & Christmas, said in a statement.
Monday's report indicates that the downturn in the housing and financial sectors, "has spread throughout much of the economy," Challenger said.
Indeed, the report showed job cuts in the works increasing from a year ago in 17 of the 25 industries tracked by Challenger.
Employers in the transportation industry announced the largest number job cuts on the horizon, at 17,051 for the month.
Planned job cuts in the transportation sector were dominated by airlines, which have struggled with soaring fuel costs and declining ticket sales due to softening consumer confidence, according to Challenger.
Transportation was followed by the financial services sector, where employers announced 15,517 job cuts on the block.
Financial firms remained led the year, having already announced 100,775 planned layoffs through July, the report showed.
Employers in the retail and automotive industries also ranked high on the list.
The Challenger report follows a Labor Department report Friday that showed the nation's unemployment rate climbing to a four-year high of 5.7%. It was the worst reading since March 2004, and slightly worse than economists' forecast of 5.6%.
But there was a bright spot in the government's report. The economy lost 51,000 jobs lost in July, which was much lower than the 75,000 loss that economists had expected.

Features

These Fortune 100 employers have at least 350 openings each. What are they looking for in a new hire? More

It would be the world's second-biggest economy. See how big companies' sales stack up against GDP over the past decade. More